California Cannabis License
DCC California Cannabis Application Templates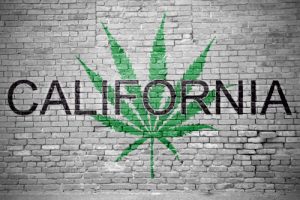 We have the information and resources you've been looking for! CS Consulting offers CA cannabis application templates to help those applying for cannabis licenses with their procedure and plan forms for submission to the Department of Cannabis Control (DCC). These are forms you'll be asked for when you log into the California cannabis portal, as part of the online application.
Our placeholder text has proven successful in meeting DCC regulations and satisfying requirements for all cannabis license types. You needn't search further to get your paperwork needs met. We offer the best quality documents for the money, and you get to see everything before you buy via live screen share preview.
Check out our DCC procedure forms here: Inventory Control, Non-Laboratory Quality Control, Security, Transportation, and Delivery.
We also have Product Quality Plans for manufacturers, and we are adding new DCC documents regularly, as the regulatory agency begins to require them.
Click the form you need (above or below), and you'll be able to choose the type for which you are seeking to get licensed. Legally licensed cannabis entities are entitled to participate in the State of California's exciting new cannabis industry!
DCC Regulations
The Department of Cannabis Control Procedure Forms are the same as DCC SOPs for the State of CA. DCC regulations and DCC guidance (government-published FAQs and support) do not teach you how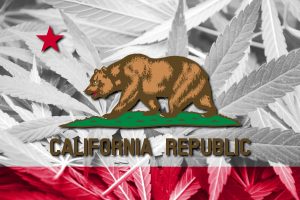 to fill in these forms. The DCC published slightly modified versions of the older BCC SOP forms in September 2021. They are not substantially different than the BCC forms; the only difference is the removal of the phrase "cannabis goods" and substitution of terms "products" and "batches". If you search and compare the old forms and new forms, you'll see what we mean.
Surprisingly, the questions asked on California's cannabis application forms are fairly basic, and the amount of detail required to satisfy the Department and obtain your licenses is limited in comparison to other states' cannabis regulatory agencies. So take heart! If you were in another state, your application and licensing workload would probably be higher.
DCC California – Cannabis Control
The most difficult hurdle for any cannabis entity in the State of California is for outdoor growers. They must overcome CEQA requirements, including roadblocks from the Department of Fish and Wildlife. We do not handle those situations because they are so variable from one grower to the next, but we can help with DCC Procedures once the CEQA is handled.
California has a Cannabis Advisory Committee that advises the DCC on an ongoing basis, to help develop the program into something that really works for all of the stakeholders. Here is their information, if you are interested. The committee reports to the DCC and helps determine the ways in which the state program can and should expand and evolve, including input on all developing cannabis regulations, which is available to the public.
Most DCC applicants are Microbusiness operators, meaning they have 3 or 4 of the license types under one business entity from this list: Retail (non-storefront or storefront), Distribution, Manufacturing, and Cultivation.
Click on a DCC Form type below to buy one of our templates or read more about our resources. We have the DCC-LIC-015 (Transportation Procedures), DCC-LIC-016 (Inventory Procedures), DCC-LIC-017 (Non-Laboratory Quality Control Procedures), DCC-LIC-018 (Security Procedures) and DCC-LIC-020 (Delivery Procedures) forms available, plus hourly California cannabis compliance consulting if you need more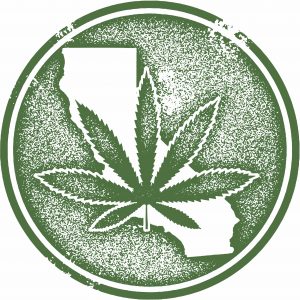 support getting your cannabis business application ready to submit. We now also offer Manufacturing Product Quality Plans for all of the common product types, for manufacturing cannabis safety of the products being offered.
Don't forget that you could have a completely different and just-as-important licensing process at the county level. Some counties want the tax dollars and make it easy, but the bigger cities and more affluent counties often limit the available number of cannabis permits and make it very expensive to enter the market. Some counties outlaw cannabis businesses altogether, so ensure you can apply and succeed at the local level before you start with your DCC state application.
California State Cannabis Licenses – Types
Although all 5 of these forms must be submitted for each license type, some of the forms and answers do not apply to certain California cannabis license types. For example, Transportation only applies to the Distribution license type. In this case, other license types will need to submit this form, but state as the first answer, "As a Cultivation/Manufacturing/Retail Applicant, our company does not transport cannabis" and state "N/A" for the remaining questions on that form. After submitted these properly completed forms, you should received your provisional or annual permit, and be able to move to the next phase of your project. As cannabis license experts, we have the highest confidence in helping you get through the process successfully.
As another example, Retail applicants are not allowed to package and label cannabis, so several of the answers in the Quality Control Form (DCC-LIC-017) are not applicable, so the form should be submitted stating in response to Question #1, "As a Retail applicant, ourcompany does not package or label cannabis." and all subsequent questions on that form pertaining to packaging and labeling should be answered with "N/A".
California Cultivation License
There are several sub types of California cannabis cultivation licenses. The Cultivation licenses allow different sizes of canopy, different kinds of lighting, outdoor, nursery and more. Check out the various license types here. A grow license in CA can be obtained as a standalone license, or can be obtained as part of a CA cannabis microbusiness license. The other two license types that usually go with a cultivation license are manufacturing and distribution.
California Manufacturing License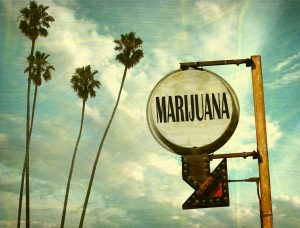 The Manufacturing license is available on its own, but also as part of the Microbusiness license. Manufacturing is most commonly coupled with distribution, followed by cultivation. The CA cannabis manufacturing license is a bit more complex to obtain and maint
ain in good standing because of the CDPH's rules on product safety, consistency and purity. We currently have product quality plans for all of the common manufacturing methods, and we are developing batch records, manufacturing protocols, and all of the other items the DCC requires.
California Dispensary License
The most popular license type issued by the Department of Cannabis Control is the Retail Dispensary License. Although there are a lot of cannabis dispensaries in California already, the opportunity is still open for counties where licensing regimes are still being put in place.
This is also true for Retail Delivery license types. They are highly sought after because, if you have a delivery license in one jurisdiction, you are entitled to deliver anywhere in the state. Because of this, no delivery licenses are available most of the time, but every few months, another county opens up and offers them, so it's important to stay on top of what various counties are planning to do as things develop.
California Distribution License
The cannabis Distribution license in California is important because it's the license that handles testing and taxation, and producers (growers and manufacturers) can't move their products to retailers without a distributor in the middle. For producers who want to do their own testing, taxing and transporting, it's recommended that they obtain their own distribution license.
California Microbusiness License
The Microbusiness license is highly popular because it allows a single premises to perform the functions of 3 different license types. Most of the applicants who contact us from California are microbusiness applicants. There are canopy limits for the microbusiness cultivator, but otherwise, not many limitations, which makes this type of permit attractive to many cannabis entrepreneurs.
Contact us today for more information and/or a document preview.
The templates and resources on this page are suitable for projects seeking the following:
* DCC Manufacturing License (as part of a Microbusiness or standalone)
* DCC Dispensary License (Retail Storefront or Non-Storefront)
* DCC Distribution License (as part of a Microbusiness or standalone)
* DCC Microbusiness License
* DCC Cultivation License (as part of a Microbusiness or standalone)
Haven't seen the DCC License Application Requirements or website? Go straight to the applicable cannabis licensing page on their website.