Cannabis Security Plan
Our Cannabis Security Plan comes in versions that are suitable and helpful for cannabis cultivation, distribution, manufacturing, transportation and retail license types. They are comprehensive cannabis security plan templates that will get you started meeting the compliance requirements of your jurisdiction if you are about to enter the legal industry. The plan includes protocols for various kinds of emergencies, site security, product security, access control and all other industry-standard marijuana security topics. It is written as if the regulatory agency is the reader (we also have Cannabis Security SOPs).
Our 46-page security plan template is available for immediate download as an editable Word Doc. We have spent the past 6 years collecting and collating information required for the security operations of licensed cannabis businesses, and this document contains each relevant subject area. A good security plan will keep your business growing!

Email or Jennifer Martin or call Call us at 877-757-7437 for more information and a walk-through of the document text. ​Jennifer is an expert in cannabis compliance and application documents, as well as being an award-winning and highly experience cannabis grower and facility designer.
Scroll Down for screenshots of what's inside this document.
What Should Cannabis Security Plans Include?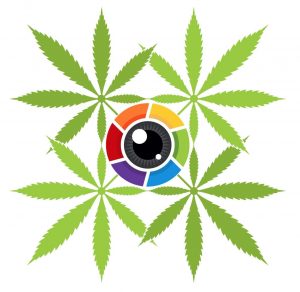 The term "cannabis security plan" can actually mean two different things. Security hardware companies call a security plan a diagram of the locations of alarms, cameras, exits, windows, doors, lights, etc. Such a diagram is a component of a full dispensary security plan. When a regulatory agency asks for a marijuana security plan, they are looking for the long-form cannabis security document that we offer on this website. It has a location in the text where you can plug in your diagram of cameras, lights and exits, but it primarily includes a narrative description of every detail of your plan to secure the facility, as you can see from the Table of Contents below.
Creating a solid Cultivation Security Plan is no small task! It's the main concern regulatory agencies have–keeping the facility safe and the cannabis products controlled and out of the hands of minors or thieves. When you are inspected by your regulatory agency, security and inventory control are the main things they will care about.
What's in a Dispensary Security Plan?
Dispensaries handle a lot of cash, so the requirements and regulations in legal marijuana states are created to ensure that businesses and people stay safe in the event of theft or robbery. Crime is a common problem for cannabis dispensaries in all states and jurisdictions. So many customers are in and out of the building each day that the location becomes vulnerable to burglary and robbery because of being so well known. A whole security culture has developed around the industry at this point, where veterans and other security experts often provide 3rd-party security services and patrols.
If the location becomes a target for theft, having security procedures in place will make all the difference in deterring and responding appropriately to problems, as well as ensuring the safety of people, products, and cash. Proper storage protocols for both cash and products are key in such a situation. Our cultivator security plans contain all of the common compliance topics found in US states. Video surveillance and alarms are always central topics. 
VIEW OUR OTHER OPERATING PLANS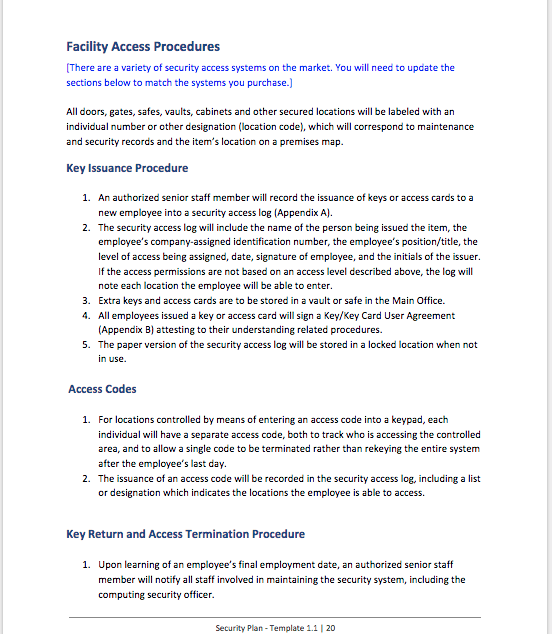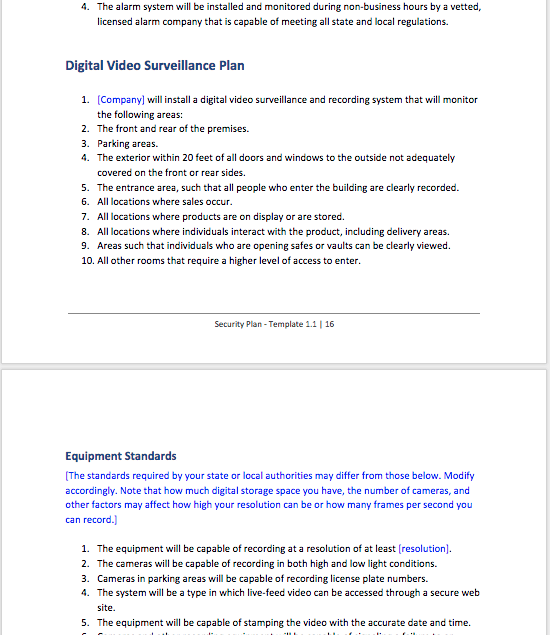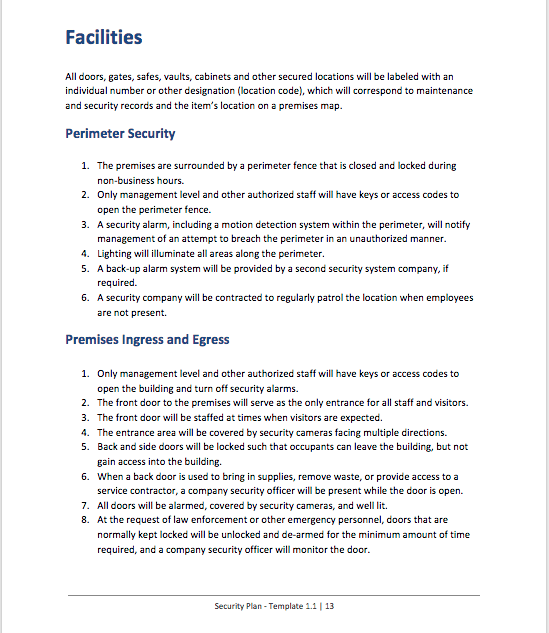 What's inside? Here's the Table of Contents:
Introduction 6
Roles and Responsibilities 6
Security Manager7
Cybersecurity Manager 8
Facilities Manager 9
Security Culture 9
Training 10
Emergency Response Plan 11
Engineering Controls for Emergency Response 12
Armed Robbery 12
Burglary 13
Facility Security 14
Building Diagram – Locations Alarm Systems, Security Cameras, and Lighting 14
Hardware Security 14
Perimeter Security 15
Ingresses and Egresses 15
Lighting Description: Interior/Exterior 16
Signage 17
Backup Power 17
Alarm System 18
Video Surveillance 18
Equipment Standards 19
Recording Protocol 19
Recorded Surveillance Storage Protocol 20
Security Equipment Maintenance 20
Closing Procedure 21
Access Control 21
Employee Background Checks 21
Employee Access Levels 21
Employee Identification Badges 22
Facility Access Procedures 22
Key/Card Issuance Procedure 22
Access Codes 23
Changes in Access Due to Promotion or Position Modification 23
Key Return and Access Termination Procedure 24
Locks/Cabinets/Safes/Vaults 24
Non-Employee Access 25
Product Storage 25
Cash Management 26
Cash Storage 27
Cash Handling 27
Cash Payroll 28
Bank Deposits 28
Product Transfers In/Out of Building 29
Waste Disposal 30
Cybersecurity 31
Operational and Technical Controls 31
Physical Cybersecurity Controls 33
Information Technology Assets 33
Classification of Information 33
Internet Access 34
Cybersecurity Access Control 35
Employee Policies 36
Acceptable Use 36
Device Security- Use of Personal Devices 36
Email Security 37
Managing Passwords 37
Transferring Data 38
Working Remotely 38
Disciplinary Action 38
Monitoring Computer Use 38
Cybersecurity Incident Handling SOP: 39
APPENDIX 1 – Security Access Log 40
APPENDIX 2 – Key/Key Card User Agreement 41
APPENDIX 3 – Non-Employee Access Log 42
APPENDIX 4 – Network and Computing Resources User Agreement 43
APPENDIX 5 – Shipping Manifest 46
Are you looking more for Cannabis Security Procedures? < Click
Contact Jennifer to schedule a document tour before buying or to get a package discount code:
VIEW OUR OTHER OPERATING PLAN TEMPLATES
How to Write a Cannabis Security Plan
Applicants and business operators can certainly write their own cultivation or dispensary security plan if they know the security requirements for dispensaries, cultivations or the applicable license type. This involves going in-depth with your state's security regulations. Once you've read the cannabis security regulations a few times, you start to get a feel for how to interpret and respond to them.
You might be seeking a ready-to-go dispensary security plan pdf, but more likely, having an expert provide a template or some other solution will help you get a better outcome with your regulatory authority. There are some free dispensary security plan templates out there, but they won't be very comprehensive or matched to your situation.
What do Regulators Want to See as Part of a Marijuana Security Plan?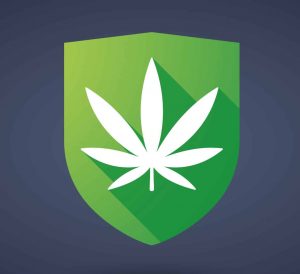 A security plan for a marijuana business usually includes who is allowed to access security systems, alarms, video surveillance, background checks, employee badges, visitor access, and more, depending on your jurisdiction. The system will need reliable backup power as well. Cannabis security systems include hardware, software, ongoing maintenance, proper use and reporting in order to ensure the safe keeping of valuable product and safety of workers and visitors.
Security Requirements for Dispensaries
Security system requirements for dispensaries are unique in comparison with other license types because of the fact that retail customers have regular access to at least part of the building. A cannabis dispensary must go beyond the security requirements dictated by the regulators in order to help ensure that the location is not unduly vulnerable to flash mob robberies and off-hours burglaries. Comprehensive live video monitoring, tight access control, having a heavy safe that is attached to the building are good starting points. It's advised to have an access control checklist or an access control guide to double up on who is allowed in and who is not.
Cannabis security systems that are provided by cannabis security companies often include cloud-based access control and mobile access control hardware and storage of video footage. The Security Manager will monitor the system during on-hours and usually a 3rd-party security company monitors the cannabis video security system during off-hours.
Marijuana dispensaries are considered vulnerable because security guards can only do so much to prevent access by thieves. Also, retail dispensary security can include deliveries to patients and adult-use consumers. This is a vulnerable situation for dispensaries. Hold-ups have been known to happen, so steps must be taken to mitigate risk at the point of delivery. The states that have allowed the cannabis industry to operate legally all have a strong interest in ensuring that your marijuana security plan includes effective cannabis security solutions.
Cannabis Dispensary Security
Every transaction at a dispensary is a potential risk to the business. That is why so many components of the security system should be pre-planned, for example, the floor plan design should minimize confusion for customers going in and out. The security procedures, if staff have had the proper training, will take the customer from the transaction at the POS in a direct line to the exit, all while under security cameras and video surveillance. The access control system includes rules about the direction of foot traffic and limited access areas so that customers can't stray into secure areas that might only be accessible for vendors and employees. Window and door access should be limited, so that potential threats to normal operations can be contained.
Why Do I Need a Video Surveillance System?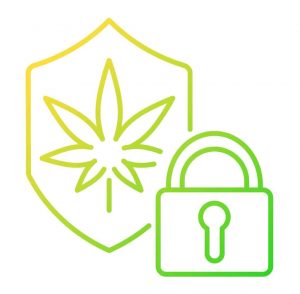 Grow facility security and processing/manufacturing/dispensary security systems all require video surveillance so that any loss of cannabis or cannabis products can be easily investigated by referring back to archived video. In some states, the video system must be instantly accessible from the local police department and the regulatory agency, which unfortunately adds cost to the installation and maintenance of the system. The government agencies will help license holders commission their security systems properly.
Cannabis Cultivator Security
Legal marijuana growers and processors handle security requirements a bit differently than dispensaries because they are not operations that serve the public. The basis for policies and rules will still be dictated by regulators, but the issues are more oriented around theft from employees than by customers. Employees might try to pocket cannabis, put it in an opaque mug, in a hat, or in a purse or bag. It's important to let employees know that they are under constant live video monitoring and that many of their movements of plants and products throughout the facility will require security guards to accompany them. The law will also require that contractors and vendors are accompanied by guards if they enter the facility for any reason.
Are Cannabis Security Systems Different from Other Non-Cannabis Businesses?
Security systems for cannabis businesses are somewhat different from other businesses, mainly because regulatory agencies spell out specific requirements for their specifications, backup power, storage requirements, and for their maintenance. Sometimes security compliance requires piping a live feed of all facility camera angles to the local police department for 24/7 monitoring. In other cases, the jurisdiction will allow a 3rd-party security company to handle video monitoring and system oversight.
Other Cannabis Security Documents we have:
California Cannabis Security Procedures
Illinois Security and Record Keeping Plan
New Jersey Safety and Security Plan
Cannabis Security Procedures (Step-by-Step Instructions for Employees)
Please Note: Our documents are suited for the pre-license phase of a cannabis business application. They save you time on starting your own document system and will also educate you on all of the topics that you will need to cover when setting up your cultivation or dispensary security plan. ​
Legal Disclaimer: As templates, these documents do not necessarily address the specifics of your regional regulations. They represent the average industry standards of many different states and countries. We advise that you retain a cannabis attorney to finalize these documents in order to ensure compliance and a smooth application approval process. We are not liable for any discrepancies between these docs and the exact requirements of your regulatory agency. ​​