​

​Hi, I'm Jennifer Martin. I am a veteran commercial cannabis grower, a master's educated professional writer, and a big fan of simplifying things and saving time. My colleague and I realized in 2016 that cannabis industry applicants were going to need help with all of the documentation required for licensing, so we wrote these operating plan templates to serve that need.
What's great about these templates is that we studied cannabis regulations from all over the country and have included every standard topic we could find, with great placeholder text, to save you dozens of hours or thousands of dollars having to hire out custom work or start from scratch.
With hundreds of satisfied customers under our belts, we are certain that we've got the best starter operating plan templates for cannabis operators available online.
Unlike other cannabis websites, this business is owner-operated and I personally stand behind the quality of the available products and services.
Cannabis Distribution Plan (Includes Storage and Transportation)
This 25-page Cannabis Distribution Plan covers the processes through which cannabis is transferred from producers to distributors, including lab testing, tax collection, quality assurance and the associated processes and protocols.
In some jurisdictions, distribution licenses can be obtained along, or in combination with other license types. For cultivators and extractors, obtaining a distribution and/or transportation license is advantageous because this allows you to bypass the extra cost of an intermediary and, in some cases, become responsible for your own lab testing and tax collection.
Historically in legal cannabis jurisdictions, producers communicated directly with retailers, but some states, such as California, placed a distribution system between those two entities, in order to better control tax collection and quality control. This has caused wholesale prices to drop even more than they would have already, making success for producers all the more difficult to obtain.
California created a simpler Distribution Transportation license type to help ease the burden to producers who could could obtain this type of license and continue managing their own products directly to the retail sellers. If you need a California Distribution Plan, or BCC Forms for Distribution, Click Here.
Scroll down to see the Table of Contents and sample pages.
All of our cannabis standard operating procedure templates are integrated, meaning they use the same terminology, have the same format and same job titles.
Please contact Jennifer Martin for more information or to get a screenshare document tour before you purchase. 510-418-0454 (HST).
Table of Contents 2
Introduction 3
Roles and Responsibilities 3
Chief Compliance Officer 3
Distribution Manager 4
Transportation Manager 4
Transportation Staff 6
Security Manager 6
Employee Involvement 7
The Distribution Function 8
Security Requirements 8
Processing Orders and Shipments 9
Storage of Cannabis Products 11
Transportation Policies 13
Transportation Staff Policies and Procedures 15
Vehicle Requirements 17
Shipping/Transport Manifest 18
Adverse Loss During Transport 19
Returned Cannabis Products 20
Records 20
Insurance and Bond Requirements 21
Appendix 1- Storage Label 22
Appendix 2 – Record of Label Modification 23
Appendix 3 – Transportation Check-in Log 24
Appendix 4 – Shipping/Transport Manifest 25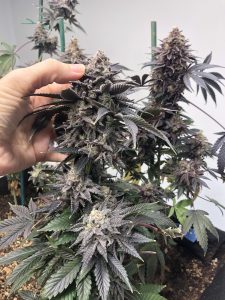 States and Countries with Some Form of Cannabis Legalization
Alaska
Arizona
Arkansas
California
Colorado
Connecticut
Delaware
District of Columbia
Florida
Hawaii
Illinois
Louisiana
Maine
Maryland
Massachusetts
Michigan
Minnesota
Missouri
Montana
Nevada
New Hampshire
New Jersey
New Mexico
New York
North Dakota
Ohio
Oklahoma
Oregon
Pennsylvania
Rhode Island
Utah
Vermont
Washington
West Virginia
Argentina
Australia
Canada
Chile
Colombia
Croatia
Cyprus
Czech Republic
Denmark
Finland
Germany
Greece
Israel
Italy
Jamaica
Lesotho
Luxembourg
Macedonia
Malta
Mexico
Netherlands
Norway
Poland
Peru
Romania
San Marino
Switzerland
Turkey
Uruguay
Zimbabwe