Cannabis Cultivation Plan | Cultivation Operations Plan
This 44-page indoor Cultivation Operating Plan Template, available for immediate download in Word .doc format, covers industry-standard topics included by states or countries that issue legal cannabis cultivation licenses. It serves as a point of departure for your own customized operations document set. If you are new to the cannabis industry, you will learn many of the common practices involved with being commercial cannabis grower.
This Cannabis Cultivation Plan includes ​descriptions of Roles and Responsibilities, Facility Layout and Description, Cultivation Methods and Standards, Best Practices for Growing in each stage of growth, Plant Production Scheduling, and Appendices containing user tracking logs for Nutrient Application Instances, Pesticide Use, Hazardous Chemical Use, Trimming/Harvest Log, Mechanical Systems Check, and additional Special Tasks Scheduling.
VIEW OUR OTHER OPERATING PLAN TEMPLATES
CONTACT US
All of our plans are integrated, meaning they use the same terminology, job titles, styling and formatting. ​​
We are not liable for any discrepancies between these documents and the exact requirements of your jurisdiction. ​​
Email or call Jennifer Martin at 510-418-0454 for more information and a walk-through of the document text. ​
TABLE OF CONTENTS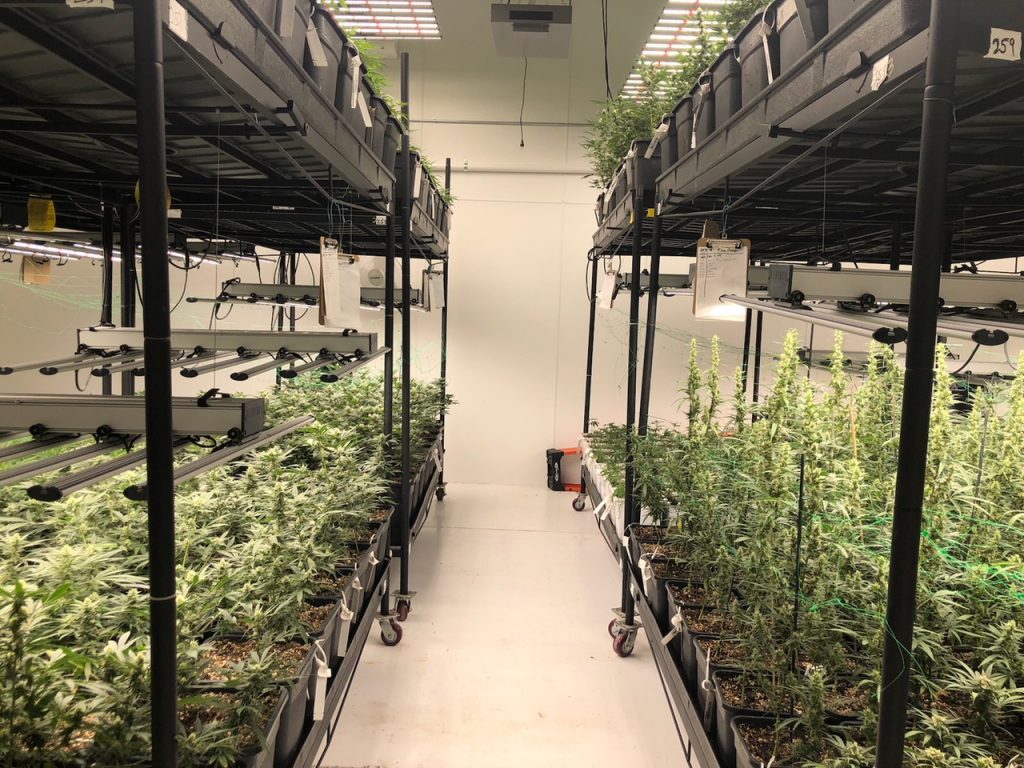 Introduction 4
Roles and Responsibilities 4
Facilities Manager 4
Facilities Staff 6
Cultivation Manager 7
Cultivation Staff 8
Processing Manager 9
Processing Staff 11
Description of Facility 12 (We have a full Facility Plan here)
Lighting and Canopy Layout 13
Planting Schedule 15
Water Usage and Management 18
Environmental Systems 19
Cooling and Dehumidification 19
Air Circulation 19
Air Purification 20
Gases and Environmental Monitoring 21
Waste Handling and Management 22 (We have a full Waste Mgmt Plan Here)
Composting of Solid Cannabis Waste 24
Daily Operations 25
Hours of Operation 25
Opening Protocol 25
Closing Protocol 26
Cultivation Operations Daily Checklist 26
Receiving of Plants and Seedlings into the Facility 27
Cultivation Plan and Best Practices 28
Cultivation Strategy 28
Media/Containers 28
Crop Inputs 29
Sprouting Seeds 30
Creating and Maintaining Mother Plants 32
SOP for Creating a Productive Mother Plant 32
Cloning Method 33
Vegetative Growth 34
Flowering 35
Harvesting 36
Trimming 37
Drying 37
Environmental Conditions 37
Assessing the Dryness of Flowers 38
Final Trimming Stage 38
Curing/Storage 39
Appendices 40
Appendix 1 – Trim Log 40
Appendix 2 – Pesticide Application Log 41 (We have a Pest Management Plan here)
Appendix 3 – Equipment Maintenance List 42
Appendix 4 – Nutrient Input Use Record 43
Appendix 5 – Transport Manifest 44
CONTACT US
Does this Cultivation Plan Contain SOPs?
Yes, this plan contains a few "mini" Cannabis Cultivation SOPs on the topics of: Sprouting Seeds, Creating and Maintaining Mother Plants, Creating a Productive Mother Plant, Cloning, Managing Vegetative Growth, Managing Flowering Plants, Harvesting, Trimming, Drying, and Curing/Storage. These are step-by-step instructions on how to perform these tasks, written both to show regulators that you have good plans in place, and to guide employees on how to perform their job duties as growers.
How did we determine the scope of this this Cultivation Plan?
This is our 4th version of this Indoor Cannabis Cultivation Plan. We wrote the 1st version in 2016, and have been updating about once a year as we have learned more about the needs of our customers. Most buyers are looking to show regulators that they have a good plan, but they also want something that will help in day-to-day commercial cultivation indoor operations.
VIEW OUR OTHER OPERATING PLAN TEMPLATES
"We turned to Jennifer's templates and because of their concise, thorough and comprehensively exhausted research, template set-up and easy-to-follow instructions, we got the job done and done well! The attorneys said it was the best app work they had seen from us yet!" – Scott Hunter, Los Angeles