Our Full Template Sets are for Cultivation, Processing, or Retail, both standard and Maryland micro license. Template Set Contains:
An Operational Plan – 100 pages
A Business Plan – 60 pages
A Diversity Plan – 27 pages
Our Mini Template Sets are for Cultivation, Processing, or Retail, both standard and Maryland micro license. Template Set Contains:
An Operational Plan – 50 pages
A Business Plan – 30 pages
A Diversity Plan – 16 pages
We created the "mini" category for lower budget projects, aiming to retain all of the critical information needed to qualify for the lottery. Note: Everyone is guessing at what qualifies, but we expect the MCA to be reasonable in qualifying competent documents. Our Mini Set should do the job, but the Full Set is available for those preferring to operate under an abundance of caution.
If you'd like to see a comparison of the Tables of Contents of the Full Sets and Mini Sets, click here. 
Our pricing is under $40/page. If you think about the time it takes to draft regulatory text, along with the experience, we think you'll find our documents to be well worth the investment. 
Maryland Retail Operational Plan Table of Contents- Full Set:
| | |
| --- | --- |
| Purpose 3 | Security Log 44 |
| Monitoring Progress 4 | Receiving Cannabis Products SOP 45 |
| Safety Procedures 6 | Packaging and Labeling 47 |
| Armed Robbery SOP 7 | Cannabis Product Preparation on the Premises 48 |
| Burglary SOP 8 | Cleaning and Sanitation Log 49 |
| Evacuation SOP 9 | Prohibited Packaging and Labeling 49 |
| Medical Emergency SOP 10 | Packaging and Labeling Standards 50 |
| Fire Emergency SOP 11 | Quality Assurance Checklists 50 |
| Earthquake SOP 12 | Quality Control and Assurance 58 |
| Inclement Weather SOP 12 | Verification of Lab Clearance SOP 60 |
| Flooding SOP 13 | Supplemental Quality Control Testing SOP 60 |
| Power Outages SOP 13 | Storing Refrigerated Cannabis Products SOP 61 |
| Active Shooter SOP 14 | Environmental Conditions for Storage Room SOP 62 |
| Security Plan and Procedures 17 | Safety and Quality Control for Storage Room SOP 62 |
| Public vs. Operational Areas 17 | Tracking Cannabis Products in Storage SOP 62 |
| Visitors Log 18 | Complaints and Adverse Events 63 |
| Securing the Premises 18 | Recall SOP 64 |
| Securing the Premises SOP 19 | Recall Communications Log 66 |
| Secure Premises Log 20 | Recall Recovery Summary 68 |
| Preventing Theft and Diversion 20 | |
| Seed-to-Sale Tracking System 20 | Facility Sanitation Log 71 |
| Diversion Prevention 20 | |
| Theft and Diversion Prevention SOP 21 | |
| Video Surveillance System 23 | |
| Alarm System 24 | Fraudulent Access Attempt Form 77 |
| Security Equipment Maintenance SOPs 26 | |
| Completing the Security Equipment Maintenance Log 28 | Medical Cannabis Accommodations 80 |
| Recordkeeping SOP – Security Equipment Maintenance 29 | |
| Security Equipment Maintenance Log 29 | |
| Secure Storage 31 | Cash Transaction Record 85 |
| Storage Room Climate Log 35 | Deposit Log 86 |
| Attempted Unauthorized Access Form 35 | Seed-to-Sale Inventory Tracking System SOP 87 |
| Security Personnel 36 | Inventory Tracking System Quality Assurance 88 |
| Safety and Security Training 37 | |
| Shoplifting Prevention Training 39 | |
| Training Methodologies 40 | Document Modification SOP 91 |
| Minimizing Negative Community Impact 40 | |
| Effective Daily Operations 41 | |
| Opening and Closing Procedure 42 | |
| Opening Procedure 43 | Document Destruction SOP 97 |
| | |
Contact Us Now to Preview Documents and Discuss Your Project
Understanding the Maryland Cannabis Regulations and Process of Maryland Adult-Use Cannabis Licensing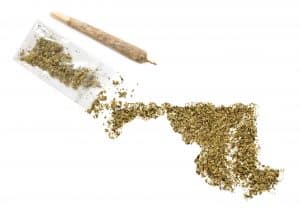 You're probably wondering what the provisions and process for obtaining a Maryland cannabis license entail. It's not nearly as complex as the medical licensing regime was, but it does require a basic understanding of Maryland cannabis laws and regulations to ensure a successful application process, along with the help of a few experts. Let's delve deeper into this.
The Maryland Cannabis Commission (MCC) is the governing body responsible for the regulation of cannabis in the state. The MCC also oversees Maryland cultivation licenses, processors, dispensaries, and MD microbusiness licenses. The licensing system is a lottery this time around, but you must submit a few high quality documents in order to quality for it. Maryland cannabis licenses are limited in number which means that winning one is likely to be lucrative. Applications to qualify for the lottery must include detailed operational plans, a business plan and a detailed Maryland diversity plan.
Maryland cannabis processor license holders are licensed to transform cannabis into other products, like oils, tinctures, edibles and other concentrated cannabis types. Just like growers, they are also required to submit the above-named plans to qualify for the lottery. MD dispensary license holders are the public facing business type that move all of the cultivated and processed cannabis to adult-use consumers.
Licensed dispensaries serve the vital role of distributing medical cannabis to consumers. Maryland recreational cannabis licensing requires dispensaries to adhere to stringent requirements for security, recordkeeping, product testing, and patient education. A significantly higher number of dispensary licenses will be granted than MD cultivation licenses and MD processing licenses.
While the journey toward obtaining a Maryland cannabis license might seem daunting, it's designed to create a healthy successful marketplace for consumers and communities.
Key Provisions of Business Ownership for Maryland Cannabis Licensees
The state of Maryland has a burgeoning adult-use cannabis sector that is continually growing, with promising opportunities for potential business participants. However, before you go about setting up a marijuana venture in the state, it's crucial to understand the key provisions of Maryland cannabis business ownership for licensure.
In the state of Maryland, cannabis businesses are highly regulated to ensure public safety and to mitigate risks of misuse. Following these regulations is imperative for maintaining your license and staying compliant with the law.
Who Can Apply for an MD Cannabis License?
The Cannabis Reform Act (Bill HB556/SB516) requires that all applicants in Round 1 qualify as MD social equity applicants. A social equity applicant is defined as an applicant that has at least 65% ownership and control held by one or more individuals who:
Lived in a disproportionately impacted area for at least five of the past 10 years;
Attended a public school in a disproportionately impacted area for at least 5 years; or
Attended, for at least two years, a 4-year institution of higher education in the State where at least 40% of the individuals who attended the institution are eligible for a Pell grant.
What is a "Disproportionately Impacted Area"?
The Cannabis Reform Act (HB556/SB516) defines a disproportionately impacted area as an area that had above 150% of the state's 10-year average for cannabis possession charges. The MD Cannabis Social Equity Zip Code List has been published as of September 3rd, 2023. Here it is:

What Does a Maryland Cannabis Business License Cost?
Where medical cannabis license applicants had to pay much higher application fees, an applicant in the adult-use regime must only submit an application fee of either $5,000 for a standard license; or $1,000 for a Maryland micro license.
One of the key provisions for every licensee is that Maryland's cannabis licenses may not be transferred, sold, or otherwise altered without first obtaining permission from the Maryland Cannabis Commission. Also, business entities that apply for and hold the licenses must be registered in Maryland. More importantly, the state law mandates that all registered marijuana businesses have to operate within the confines of the state. Any attempt to trafficking across state lines could result in severe penalties, including fines or jail times, and revocation of the business permit.
Another provision is the requirement for strict safety and security guidelines. The state mandates that the licensee must maintain comprehensive records of their operations. The inventory shall be tracked using a state-approved system to reduce the risk of diversion. All cannabis products must be properly labeled with necessary information like the THC content, batch number, and expiration date, to name a few. Apart from that, strong security measures must be enforced to prevent theft and unauthorized access.
Also, it is the mandate of the licensee to ensure quality control. They must ensure that all cannabis products are safe for consumption and in accordance with state regulations. Cultivators and processors must test their products for contaminants before being made available for sale. Retailers must also only sell products that adhere to the guidelines set by the commission.
Compliance with tax regulations is another central provision. Like any other business, cannabis enterprises must maintain transparent financial records and pay all applicable taxes as specified by both the state and federal authorities. These can include sales tax, excise tax, and potentially corporate tax. Besides, licensees are also required to enable annual audit inspections by the commission to validate financial statements and adherence to state tax laws.
How to Get a Maryland Dispensary License
The Maryland dispensary license will be available in limited numbers for standard and micro social equity applicants. This license type is the easiest to pay for and operate for newbies. The compliance requirements can be onerous, but there are far fewer expenses and pitfalls than in cultivation and processing.
The Maryland cannabis market is highly competitive, and the state has set a cap on the number of licenses it issues. It is therefore important for aspiring licensees to meet all the requirements stipulated by the MCC. Non-compliance could result in license suspension or revocation.
Given these key provisions, the Maryland cannabis business ownership for licensees seems stringent and robust. However, these measures are a testament to the state's commitment to a flourishing, safe, and compliant cannabis sector. By ensuring the application of these provisions, the state continues to provide a secure environment for Maryland cannabis entrepreneurs, patients, and consumers alike.
Understanding the provisions and process of Maryland Medical Cannabis Licensing is no trifling matter. Given the rigorous legal and regulatory landscape, anyone looking to set up a cannabis business in Maryland must be prepared to address and satisfy these requirements strategically and meticulously. While the above insights offer a snapshot of the provisions, prospective licensees should seek expert advice for comprehensive guidance.
How to Get a Cannabis License in Maryland: A Beginner's Guide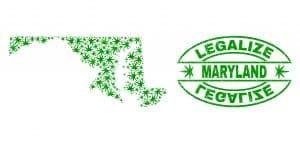 Launching a cannabis business in Maryland requires a deep understanding of the state's regulations. To assist entrepreneurs, we've developed a beginner's MD guide to aid you in successfully starting your cannabis business. It contains all the necessary information about Maryland cannabis licensing. If you're considering entering the cannabis market in Maryland, taking time to familiarize yourself with this guide will surely help.
Setting up a cannabis business requires a substantial amount of preparation and understanding of the state's legal framework. Before applying for a license, it's crucial to have a comprehensive understanding of Maryland's cannabis regulations, the unique needs and preferences of the Maryland cannabis market, and the operational nuances of a cannabis business. A comprehensive MD guide covers the regulatory, financial, and operational aspects of launching a cannabis business in Maryland.
Like any other business, managing a licensed cannabis facility comes with its unique challenges and opportunities. Maryland cannabis compliance will require solid knowledge and understanding of the state's regulations, which will assist licensees in leading their ventures successfully. Proprietors should possess a strong business plan, regulatory compliance strategies, marketing and sales strategies, adequate funding, and a good strategy for handling challenges, since it's not a matter of "if", but "when".
Part of starting a successful cannabis business involves identifying a suitable location for the business. Maryland's cannabis zoning laws are stringent, and businesses must comply with these to avoid running into legal trouble. Businesses need to choose a location that meets the state's zoning laws while also serving the needs of their target market. Additionally, building or buying a secure and compliant facility, sourcing for quality cannabis products, and assembling a strong team are other crucial factors.
Cannabis licensees also need to establish strong community relationships. As a licensee, one needs to maintain a positive and supportive relationship with local officials, law enforcement, and the larger community. This aids in maintaining a favorable public image, ensuring license retention, and promoting business growth.
Finally, an optimistic and patient mindset is essential when launching a cannabis business in Maryland. The process might seem drawn-out and complicated, but it is important to remember that for a business venture like this, taking time, doing things right, and sticking to regulations will likely result in success. Persistence, resilience, and patience are critical virtues in this nascent and flourishing Maryland cannabis industry.
By following through with these guidelines and staying informed, you're bound to navigate the Maryland cannabis landscape with less difficulty. It's crucial to uphold the highest levels of professionalism and commitment to create an enterprise that benefits you as an investor and serves the Maryland community at large.
How to Get a Maryland Cannabis License
Fully comprehending the rules and regulations, and understanding the stipulations involved in becoming an active Maryland cannabis participant isn't a straightforward process. This journey, however, is made significantly better when you are connected to experts and other industry participants.
The exciting journey to launching a Maryland cannabis business can feel complicated if you're not equipped with the right information. As a prospective MD License holder in the business, you need to display an intense commitment to sustaining high operational standards for patient safety and product quality.
The application protocol will include gather required documents, using the Commission's online application system, and uploading everything within the 30-day window the state will provide.
Your financial solvency, criminal background, and your capability to maintain high product and service standards are likely to be evaluated. Also, MD License holders must ensure their establishments are compliant with state and local land-use requirements.
As a prospective applicant, being well capitalized makes all the difference. Capital costs, operating expenses, and the licensing fees must all be taken into account. Though launching a cannabis business venture in Maryland may seem strenuous and financially demanding, having solid funding will contribute greatly to making your journey a lot smoother.
In conclusion, becoming a Maryland cannabis participant is a detailed process that requires diligence, financial capability, and most importantly, fervent commitment. The expectations for MD licensees in the business can be particularly demanding, considering the thorough processes involved; from understanding the provisions and processes of Maryland medical cannabis licensing to complying with Maryland cannabis business ownership provisions. Still, with the right support, consistent dedication, and good support, you too can run a successful cannabis business in Maryland!
Learn more about our services. We can help with your licensing FAQs!