Mississippi Cannabis License
Mississippi Cultivation License Operating Plan Table of Contents (The MS Cannabis Processing Operating Plan is the same except for pages 31-37):
Security 3
   Alarms 4
   Video Surveillance 5
   Emergency Action Plan 6
      Engineering Controls for Emergency Response 6
      Armed Robberies 7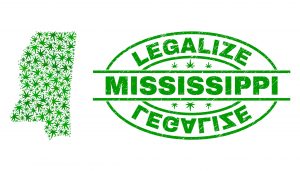 Burglaries 8
      Evacuation Protocols 8
      Medical Emergencies 9
      Fire Emergencies 10
      Earthquake Response 13
      Hurricane and Tornado Events 13
      Floods 14
      Unforeseen Weather Conditions and Blizzards 14
      Lightning Strikes 15
      Power Outages 15
Preventing Diversion of Marijuana 15
Employment Practices 16
   Diversity 17
      Equal Opportunity Employment and Promotion 19
      Harassment and Discrimination-Free Workplace 19
      Anti-Sexual Harassment Policy 19
      Inclusion 20
      Retention 20
      Accountability 22
   Employment Qualifications 22
   Training 23
   Background Checks 24
   Badges 24
   Employment Records 24
Record Keeping Systems 25
   General Record Keeping Rules 25
   Transport Manifest 26
   Pesticide Application Log and Room Lockout Tag 27
Hours of Operation 29
Type and Quantities of Cannabis Products to be Produced 29
Cultivation Methods 31
   Planting 31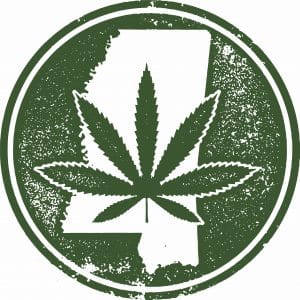 Harvesting 32
   Drying 33
   Storage 33
   Cultivation Procedures 33
      Sprouting Seeds 34
      Creating and Maintaining Mother Plants 35
      Vegetative Growth Management 37
      Flowering Canopy Plant Management 37
Inventory Control and Tracking 38
Packaging and Labeling Procedures 40
   General Packaging and Labeling Rules 42
   Packaging Requirements 42
   Labeling Requirements 42
   Packaging & Labeling Exclusions 43
   Handling Out-of-Compliance Packaging and Labeling 44
   Packaging & Labeling Checklist 45
   Packaging & Labeling Procedure 48
Sanitation Procedures 52
   Daily Facility Cleaning SOP 55
Supplemental Content – Based on additional SOPs required in the online application portal: 
Regulatory Compliance Plan
Adverse Event SOP
Remediation and Failed Batch SOP
Sampling and Testing of Cannabis SOP
Quality Assurance/Control SOP
Inventory/Storage/Anti-Diversion SOP
Financial/Accounting Plan
The above represents an additional ~40 pages of text.
Mississippi Cannabis Application
We have found that the application requirements for Mississippi Cannabis Licenses are quite different in the Regulations (Cultivation, Processing, Transportation, Waste Disposal) than what you find when you log into the online application portal. The regulations outline these requirements:
"At a minimum, an application for licensure as a cannabis processing facility must include the following:
An operating plan that demonstrates at a minimum how the applicant's proposed premises and how businesses will comply with applicable laws and rules regarding:
A. Security
B. Employment practices that include a plan of action to inform, hire, and educate minorities, women, veterans, and persons with disabilities, engage in fair labor practices, and provide employee protections
C. Record-keeping systems
D. Hours of operation
E. Preventing diversion of cannabis and/or cannabis products
F. Types and quantities of cannabis products that will be produced at the cannabis facility
G. Methods of planting, harvesting, drying and storage of cannabis and/or cannabis products (for cultivation)
G. Methods of processing cannabis and/or cannabis products (for processing)
H. Inventory control and tracking
I. Procedures for proper labeling and packing
J. Transportation of cannabis and/or cannabis products (requires separate license)
K. Disposal of cannabis waste (requires separate license)"
BUT when you create an account and login into the actual application portal, you find requirements for quite a few more SOPs that are not mentioned at all in the statute or the regulations. We have created those as add-ons to the Operating Plans. They can also be purchased individually upon request.
Here are the operational requirements shown in the upload section for those submitting Mississippi cultivation applications and those submitting Mississippi cannabis processing license applications (the list is slightly different for transporters and waste disposal entities). We have annotated them so you can be aware of the items we have available.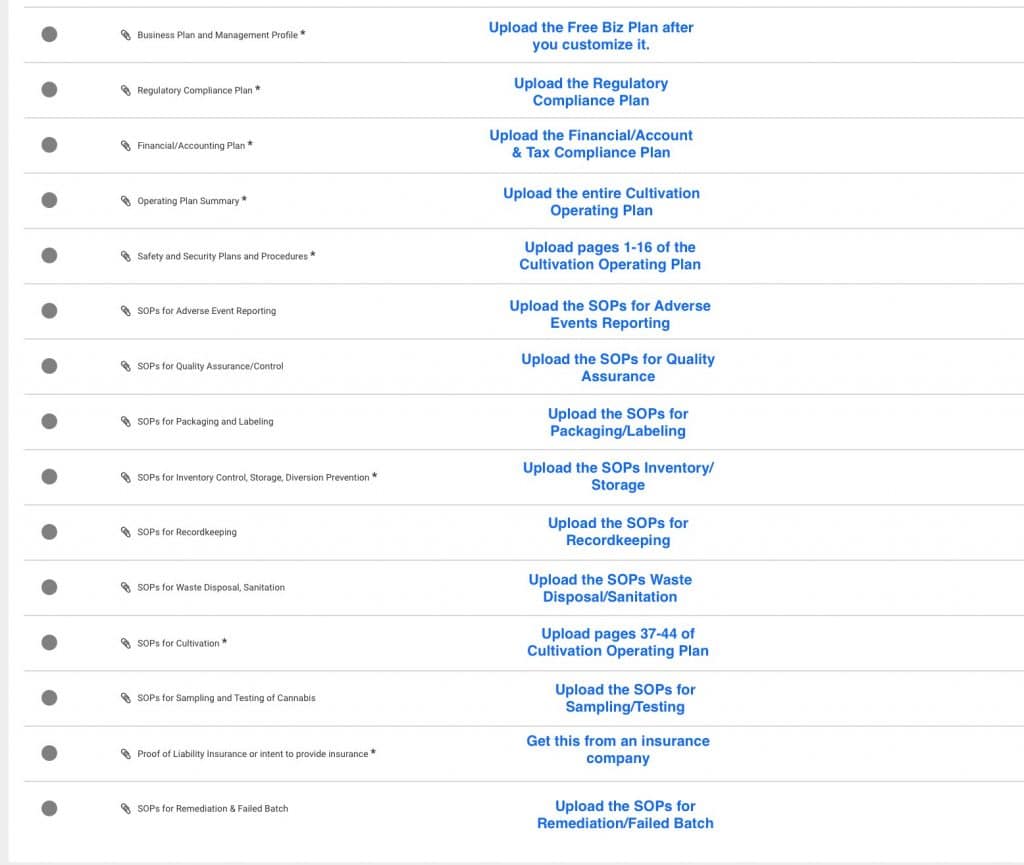 Mississippi Cannabis Application
The State of Mississippi cannabis licensing rules came out earlier this year. Also known as the Mississippi cannabis regulations, this was not a very detailed set of license information compared to other US states. The two main documents cited in the Mississippi cannabis regulations are an MS Cannabis Operating Plan and a Mississippi Cannabis Security Plan. It turned out, once we saw the portal for submitting plans and procedures, that obtaining a permit would be a bit more complicated than that. The laws and MS dispensary application regulations didn't mention that processing, retail, transportation and MS cultivation license requirements would also include new state requirements, such as an MS cannabis business plan, MS cannabis procedures and plan to get liability insurance.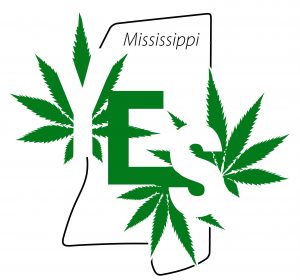 This unexpected increase in document requirements has slowed down the MS cannabis licensing process for many. If you want to apply for an MS grow license or another kind of MS cannabis license, you must not only ensure that you have compliant cannabis business plans, but it's also a good idea to contact some experts to ensure you thoroughly understand the application process for obtaining a permit. New MS cannabis applicants shouldn't take any chances submitting incorrect or incomplete information because it could delay the approval of their Mississippi medical cannabis license. The MS cannabis application turns out to be rather complicated, and this is reducing the number of applicants by hundreds in comparison to less restrictive states such as Oklahoma. 
Mississippi Dispensary License
The Mississippi Dispensary Application Regulations were published by the Department of Revenue, and as such, were different from MS cannabis processing, transportation and MS cultivation license costs. The MS dispensary license costs a whopping $40,000 to purchase, and $15,000 is non-refundable, so applicants for this cannabis license type must be absolutely certain that they have a properly zoned location that is at least 1000ft from churches, schools and childcare facilities, measured nearest property line to nearest property line. We have heard from many of those submitting MS dispensary applications that churches are so common in all neighborhoods that this is the most difficult problem to overcome in getting into the program and setting up your businesses. If you are intending to get licensed in the MS dispensary license medical program, be very careful to not submit your application until it is 100% ready. Ask our experts if you are unsure of the quality of your information.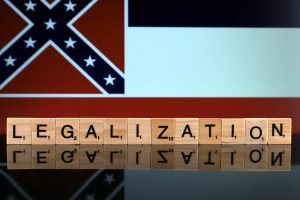 Mississippi cannabis licensing rules are not complex. They will likely develop into something more complex over time, but even though several procedures were added for the application process, the bar for getting approval from the Mississippi Department of Health is not very high. We have heard from applicants that the Department is likely to accept any document that is professionally done, even if not very detailed. 
Mississippi Medical Marijuana Business Consulting
Mississippi's medical cannabis act finally allowed medical cannabis products to be sold legally in the state. Patients will now be able to go to a medical cannabis dispensary to purchase a variety of medical cannabis products. If you seek to obtain a medical marijuana license to serve patients, first decide which MS cannabis license type suits you best. MS dispensary licenses require the least amount of investment and experience, but the license is expensive and it's difficult to find a suitable location. Once you obtain your license, you can open your medical cannabis establishment and begin serving patients who have obtained medical marijuana cards. Medical marijuana businesses in Mississippi are subject to state and federal taxes, so do your research to determine if your plan is really financially viable.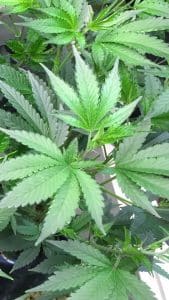 Although many US states are now legalizing recreational cannabis, the medical marijuana industry is still dominant in southern (and more conservative) states. Mississippi medical cannabis is being regulated with a moderate amount of control, which creates a good opportunity for anyone who has the location, investment $$, and good business operations skills. Mississippi medical cannabis has as much potential as any other state, where we can make some money and normalize this helpful substance. Medical marijuana businesses simply need to follow the rules and get enough business in the door to make it work.
Mississippi Cannabis License Step-by-Step
Step 1 – Locate a facility that is properly zoned, 1000ft away from a school, church or childcare facility, and either purchase the property or lease it from an owner who will approve your cannabis use. 
Step 2 – Determine how you will finance your business. You will need at least $100,000 for a MS cannabis dispensary build-out and initial costs, and at least $1,000,000 for a fairly modest MS cultivation facility (environmental controls are a killer). MS Cannabis Transportation and MS Cannabis Processing licenses can be done a bit cheaper, at least in the early states. 
Step 3 – Write your MS cannabis business plan (we have a free cannabis business plan template- contact us to request a copy). 
Step 4 – Create an account at the DOH's application portal and look at all of the document requirements. Begin collecting those documents, and ask an MS cannabis license expert if anything is unclear. 
Step 5 – Read the Mississippi Cannabis Rules, if you haven't already, for your license type, to become familiar with the entitlements and limitations of the law.  
Mississippi Cannabis Transportation License
(link to Rules here)
Mississippi
Cannabis Processing License
(link to Rules here)
Mississippi
Dispensary License
(link to Rules here– their website is VERY slow, it sometimes won't load)
Mississippi
Cultivation License
(link to Rules here)
Step 6 – Begin uploading all of your documentation. 
The DOH responds to submitted MS medical marijuana business applications within 30 days, and they will let you know if you need to improve upon anything you've submitted, or if your application has been approved. Fortunately, this is a quick timeline, so a deficiency notice doesn't necessarily represent a major setback.
Are Mississippi Marijuana Licenses Expensive?
MS dispensary licenses are expensive ($40k), but the other license types are much cheaper, depending on if you are a microbusiness or if it's for one of the full-sized businesses. Prices range from $1,500 to $20,000.
Mississippi Cultivation License – MS Cannabis Cultivation
It's important to note that the cost of a cannabis cultivation license in Mississippi is only one tiny component of the cost of going into the cannabis business in MS. The MS cultivation license, in particular, is a license type that is VERY expensive to start up if you are in for the long haul. Expect to spend $300/sqft for the buildout, then you still need money to cover your operating costs for about 8 months before you hit your stride on harvests and sales.
Mississippi Cultivation License Requirements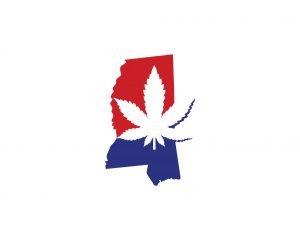 Here at CS Consulting, we are primarily cultivation experts. We want to warn you that going into cultivation is really hard for newbies. It can take years to develop a feel for how to balance out lighting, nutrients, climate, airflow, plant spacing, and pest control–the common pitfalls that all newbie cannabis growers will encounter. We strongly suggest you find an expert who can be on site almost every day at first to make sure things go smoothly. It's not easy Getting an cannabis cultivation license is just the beginning!
Mississippi Dispensary Operating Plan
A Mississippi Cannabis Dispensary Operating Plan is the same as the Operating Plan described in the MS cannabis regulations. It is simpler than the Mississippi Cultivation Operating Plan. Our version is 25 pages long and includes:
Hours of Operation 2
Employee Qualifications 2
Record Keeping System 4
Mississippi Cannabis Security Plan 5
Age Verification 20
Securing Cannabis and Cannabis Products 22
Diversion Prevention
Please contact us for document previews and any questions you might have.