Mississippi Cannabis Application Guide
(Updated June 2023)
Mississippi Cultivation License Operating Plan Table of Contents (The MS Cannabis Processing Operating Plan is the same except for pages 31-37):
Security 3
   Alarms 4
   Video Surveillance 5
   Emergency Action Plan 6
      Engineering Controls for Emergency Response 6
      Armed Robberies 7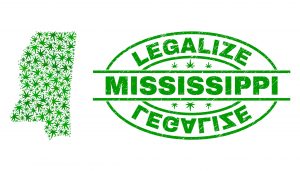 Burglaries 8
      Evacuation Protocols 8
      Medical Emergencies 9
      Fire Emergencies 10
      Earthquake Response 13
      Hurricane and Tornado Events 13
      Floods 14
      Unforeseen Weather Conditions and Blizzards 14
      Lightning Strikes 15
      Power Outages 15
Preventing Diversion of Marijuana 15
Employment Practices 16
   Diversity 17
      Equal Opportunity Employment and Promotion 19
      Harassment and Discrimination-Free Workplace 19
      Anti-Sexual Harassment Policy 19
      Inclusion 20
      Retention 20
      Accountability 22
   Employment Qualifications 22
   Training 23
   Background Checks 24
   Badges 24
   Employment Records 24
Record Keeping Systems 25
   General Record Keeping Rules 25
   Transport Manifest 26
   Pesticide Application Log and Room Lockout Tag 27
Hours of Operation 29
Type and Quantities of Cannabis Products to be Produced 29
Cultivation Methods 31
   Planting 31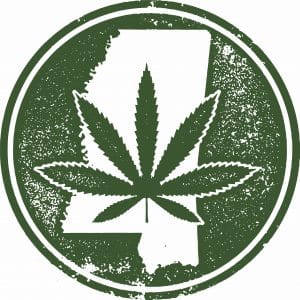 Harvesting 32
   Drying 33
   Storage 33
   Cultivation Procedures 33
      Sprouting Seeds 34
      Creating and Maintaining Mother Plants 35
      Vegetative Growth Management 37
      Flowering Canopy Plant Management 37
Inventory Control and Tracking 38
Packaging and Labeling Procedures 40
   General Packaging and Labeling Rules 42
   Packaging Requirements 42
   Labeling Requirements 42
   Packaging & Labeling Exclusions 43
   Handling Out-of-Compliance Packaging and Labeling 44
   Packaging & Labeling Checklist 45
   Packaging & Labeling Procedure 48
Sanitation Procedures 52
   Daily Facility Cleaning SOP 55
Recall Procedures 58
Supplemental Content – Based on additional SOPs required in the online application portal: 
Regulatory Compliance Plan
Adverse Event SOP
Remediation and Failed Batch SOP
Sampling and Testing of Cannabis SOP
Quality Assurance/Control SOP
Inventory/Storage/Anti-Diversion SOP
Financial/Accounting Plan
The above represents an additional ~60 pages of text.
Obtaining a Mississippi Cannabis Cultivation License: The Initial Steps
Obtaining a Mississippi cannabis cultivation license is essential for business operators who want to be part of the rapidly growing cannabis industry and open a new business in the state. To secure a cannabis license, it's crucial to follow a step-by-step process that ensures your application is thoroughly prepared and that you meet all the requirements for cannabis licensing. We're here to help you get your application documents together, providing you with the knowledge and resources needed to succeed as a licensed cannabis business in Mississippi.
The first step to get your Mississippi cannabis license is to familiarize yourself with the state's cannabis licensing regulations. This is essential to understanding the responsibilities and requirements that are associated with being a licensed operator in Mississippi. To stay up-to-date with the latest changes in Mississippi's cannabis laws and regulations, consider joining a local cannabis organization or industry forum, as these are great sources of information and support for new entrepreneurs.
Next, you'll need to determine the specific licenses required for your new cannabis business in Mississippi. There are several different types of cannabis licenses available, including licenses for cultivators, processors, transportation, and dispensaries. Each type of license comes with its own set of regulations and requirements, so it's important to know which kinds of licenses you'll need to apply for in Mississippi. Depending on your plans and goals, you may also want to consider seeking additional licenses or permits to increase the opportunities your licensed business has in the state's cannabis market.
Creating a solid business plan is another crucial step to obtaining a Mississippi cannabis license. A comprehensive business plan should detail your new company's steps for growth and success, as well as what makes your business stand out in the competitive cannabis market. Your plan should also address the necessary aspects of license application, such as financial projections, security and safety measures, and community impact. Having a well-rounded business plan can help you secure the funding needed to start and grow your licensed cannabis business in Mississippi.
Before beginning the process of applying for a Mississippi cannabis license, it's essential to ensure you have the proper capital to launch and operate your licensed cannabis business. The initial investment can be quite high, especially when factoring in the costs of licensing fees, consultants, and the expenses associated with maintaining a compliant operation. By having a clear understanding of the costs involved and a secure source of funding, you can improve the likelihood of obtaining your Mississippi cannabis license and starting a successful new cannabis business in the state.
With your business plan and resources in place, you're now ready to begin the cannabis license application process in Mississippi. This step involves filling out an extensive application detailing your company's plans for operations, management, security and compliance. You'll need to pay the required licensing fees, which can range from several thousand dollars to tens of thousands depending on the type of licenses being sought. It's a good idea to consult with a professional experienced in Mississippi's cannabis licensing process to ensure your application is complete and accurate.
Obtaining a Mississippi cannabis cultivation license may be a complex and lengthy process, but by following these initial steps and securing the right resources, you can put yourself in a strong position to succeed in the thriving Mississippi cannabis market. Whether you're considering opening a new cultivator, processor, transporter or dispensary, make sure to stay informed and comply with the state's requirements for licensing and become a successful licensed cannabis business owner in Mississippi.
We have found that the application requirements for Mississippi Cannabis Licenses are quite different in the Regulations (Cultivation, Processing, Transportation, Waste Disposal) than what you find when you log into the online application portal. The regulations outline these requirements:
"At a minimum, an application for licensure as a cannabis processing facility must include the following:
An operating plan that demonstrates at a minimum how the applicant's proposed premises and how businesses will comply with applicable laws and rules regarding:
A. Security
B. Employment practices that include a plan of action to inform, hire, and educate minorities, women, veterans, and persons with disabilities, engage in fair labor practices, and provide employee protections
C. Record-keeping systems
D. Hours of operation
E. Preventing diversion of cannabis and/or cannabis products
F. Types and quantities of cannabis products that will be produced at the cannabis facility
G. Methods of planting, harvesting, drying and storage of cannabis and/or cannabis products (for cultivation)
G. Methods of processing cannabis and/or cannabis products (for processing)
H. Inventory control and tracking
I. Procedures for proper labeling and packing
J. Transportation of cannabis and/or cannabis products (requires separate license)
K. Disposal of cannabis waste (requires separate license)
L. Recall Procedures"
BUT when you create an account and login into the actual application portal, you find requirements for quite a few more SOPs that are not mentioned at all in the statute or the regulations. We have created those as add-ons to the Operating Plans. They can also be purchased individually upon request.
Here are the operational requirements shown in the upload section for those submitting Mississippi cultivation applications and those submitting Mississippi cannabis processing license applications (the list is slightly different for transporters and waste disposal entities). We have annotated them so you can be aware of the items we have available.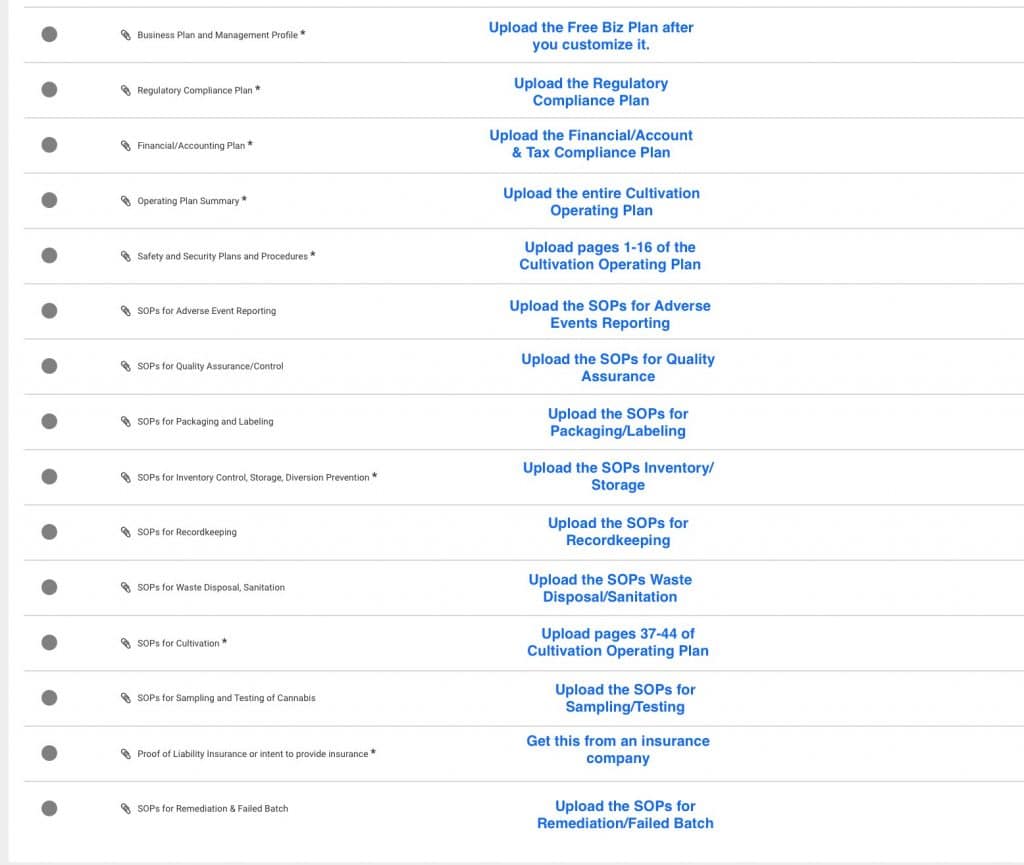 Mississippi Cannabis License Business Factors
In order to launch a successful Mississippi cannabis cultivation operation, it is essential to carefully assess both medical and business factors. Understanding the Medical Cannabis Establishment (MCE) system, adhering to the Medical Cannabis Act, and supporting patients in obtaining Medical Marijuana Cards are vital steps in the process. By properly navigating Mississippi's medical marijuana industry and crafting a solid cultivation business plan, you will be well on your way to opening a compliant and profitable cannabis cultivation facility.
Before diving into the particulars of starting a Mississippi medical cannabis program, it is important to grasp the significance of the medical aspects involved. Mississippi's legalization of medical marijuana cards has opened the door for patients to access this alternative treatment option. Potential patients, suffering from various conditions, will now be able to acquire Mississippi medical cannabis as part of their treatment plans. As an aspiring cannabis entrepreneur, it is essential to place considerable focus on the medical benefits of Mississippi medical marijuana designed to support patients' needs.
On the business side of things, navigating the application process for a Mississippi cannabis cultivation license is a crucial step. The Mississippi Medical Marijuana Act mandates every medical marijuana establishment to hold a valid license, obtained in compliance with the state's regulations. Drafting an effective cultivation business plan forms an indispensable part of your application. A comprehensive plan should detail your proposed cannabis cultivation facility layout, staffing arrangements, operational procedures, and security measures, among other vital components.
Implementing a rigorous quality control system is another significant medical factor tied to maintaining a successful Mississippi medical cannabis operation. To ensure patients receive the most beneficial treatment from Mississippi medical marijuana, your cannabis facility must adhere to strict quality control guidelines, as stipulated by the state. This includes cultivating marijuana plants in controlled environments, testing for potency and contaminants, and carefully recording and reporting results. Regular inspections and audits will be conducted by the state to guarantee your Mississippi cannabis operation remains compliant with the Medical Cannabis Act.
Collaborating with healthcare providers and professionals plays a key role in integrating your Mississippi medical cannabis program into the broader medical community. By fostering relationships with physicians, clinics, and specialized treatment centers, you can better support patients in accessing Mississippi medical marijuana as part of their treatment plans. Additionally, participating in educational initiatives, industry events, and networking opportunities will prove invaluable in staying informed of updates, expansions and new developments within Mississippi's medical marijuana industry.
In conclusion, assessing medical and business factors is crucial when establishing a Mississippi cannabis cultivation facility. Ensuring Mississippi medical marijuana remains a viable alternative to traditional prescription medications requires a deep understanding of the medical side of the industry, coupled with adherence to state regulations. By carefully considering these factors while creating a detailed cultivation business plan, you will undoubtedly set the stage for success; both in obtaining your Mississippi cannabis cultivation license and launching a thriving medical cannabis program that effectively supports the treatment needs of numerous patients.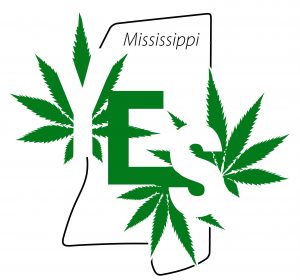 If you want to apply for an MS grow license or another kind of MS cannabis license, you must not only ensure that you have compliant cannabis business plans, but it's also a good idea to contact some experts to ensure you thoroughly understand the application process for obtaining a permit. New MS cannabis applicants shouldn't take any chances submitting incorrect or incomplete information because it could delay the approval of their Mississippi medical cannabis license. The MS cannabis application turns out to be rather complicated, and this is reducing the number of applicants by hundreds in comparison to less restrictive states such as Oklahoma. 
Mississippi Dispensary License
The Mississippi Dispensary Application Regulations were published by the Department of Revenue, and as such, were different from MS cannabis processing, transportation and MS cultivation license costs. The MS dispensary license costs a whopping $40,000 to purchase, and $15,000 is non-refundable, so applicants for this cannabis license type must be absolutely certain that they have a properly zoned location that is at least 1000ft from churches, schools and childcare facilities, measured nearest property line to nearest property line. We have heard from many of those submitting MS dispensary applications that churches are so common in all neighborhoods that this is the most difficult problem to overcome in getting into the program and setting up your businesses. If you are intending to get licensed in the MS dispensary license medical program, be very careful to not submit your application until it is 100% ready. Ask our experts if you are unsure of the quality of your information.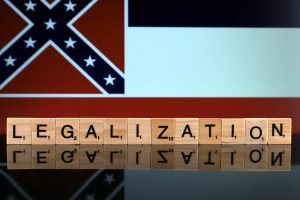 Mississippi cannabis licensing rules are not complex. They will likely develop into something more complex over time, but even though several procedures were added for the application process, the bar for getting approval from the Mississippi Department of Health is not very high. We have heard from applicants that the Department is likely to accept any document that is professionally done, even if not very detailed. 
Mississippi Dispensary Operating Plan
A Mississippi Cannabis Dispensary Operating Plan is the same as the Operating Plan described in the MS cannabis regulations. It is simpler than the Mississippi Cultivation Operating Plan. Our version is 25 pages long and includes:
Hours of Operation 2
Employee Qualifications 2
Record Keeping System 4
Mississippi Cannabis Security Plan 5
Age Verification 20
Securing Cannabis and Cannabis Products 22
Diversion Prevention
Launching Your Mississippi Medical Cannabis Dispensary
As Mississippi enters the world of medical marijuana, the business landscape is changing, and medical marijuana businesses have a unique opportunity to make a difference in the lives of patients. To do so, entrepreneurs must not only be well-informed about the legal requirements for obtaining a medical marijuana license, but also be prepared to develop a compelling medical cannabis business plan. Launching your Mississippi medical cannabis dispensary requires careful planning and attention to detail, as well as adherence to state legislation and regulations. Here is a guide to the process of launching a successful medical marijuana business in Mississippi.
First and foremost, you will need to be familiar with the regulations governing medical marijuana in Mississippi. The Mississippi State Department of Health has been tasked with establishing and regulating the state's medical marijuana program, and they are responsible for overseeing the licensing process. Be sure to consult with the department's guidelines and rules for medical marijuana businesses, as well as familiarize yourself with the licensing fees and application process.
One critical aspect of launching a medical cannabis dispensary in Mississippi is crafting a comprehensive business plan. This document will serve as a roadmap for your business and outline your goals, target market, management structure, financial projections, and operational strategy. A strong business plan will not only guide your business growth but also demonstrate your legitimacy as a medical marijuana business to the Mississippi State Department.
A key component of any successful medical cannabis business is a robust tracking and inventory management system. This is not only crucial for monitoring product sales and distribution but also for ensuring compliance with state regulations. Tracking systems for medical marijuana businesses are required to record the movement of marijuana products from cultivation to dispensary sales, ensuring the safety and integrity of the medical marijuana supply chain.
As you navigate the medical marijuana license application process, consider consulting with industry professionals who can provide valuable insight and guidance. Consulting services for medical cannabis businesses can assist in the development of your business plan, help navigate the complex regulatory environment, and provide advice on the best practices for operating a medical marijuana dispensary in Mississippi.
Ultimately, the success of your Mississippi medical cannabis dispensary hinges on many factors, including the strength of your business plan, adherence to state regulations, and the quality of service you provide to patients. Remember that the goal of launching a medical marijuana business is to improve the health and well-being of patients, so make sure you remain focused on their needs and concerns.
Mississippi Medical Marijuana Business Consulting
Mississippi's medical cannabis act finally allowed medical cannabis products to be sold legally in the state. Patients will now be able to go to a medical cannabis dispensary to purchase a variety of medical cannabis products. If you seek to obtain a medical marijuana license to serve patients, first decide which MS cannabis license type suits you best. MS dispensary licenses require the least amount of investment and experience, but the license is expensive and it's difficult to find a suitable location. Once you obtain your license, you can open your medical cannabis establishment and begin serving patients who have obtained medical marijuana cards. Medical marijuana businesses in Mississippi are subject to state and federal taxes, so do your research to determine if your plan is really financially viable.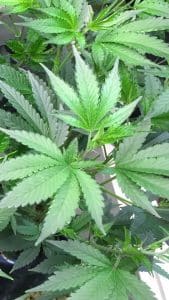 Although many US states are now legalizing recreational cannabis, the medical marijuana industry is still dominant in southern (and more conservative) states. Mississippi medical cannabis is being regulated with a moderate amount of control, which creates a good opportunity for anyone who has the location, investment $$, and good business operations skills. Mississippi medical cannabis has as much potential as any other state, where we can make some money and normalize this helpful substance. Medical marijuana businesses simply need to follow the rules and get enough business in the door to make it work.
Mississippi Cannabis License Step-by-Step
Step 1 – Locate a facility that is properly zoned, 1000ft away from a school, church or childcare facility, and either purchase the property or lease it from an owner who will approve your cannabis use. 
Step 2 – Determine how you will finance your business. You will need at least $100,000 for a MS cannabis dispensary build-out and initial costs, and at least $1,000,000 for a fairly modest MS cultivation facility (environmental controls are a killer). MS Cannabis Transportation and MS Cannabis Processing licenses can be done a bit cheaper, at least in the early states. 
Step 3 – Write your MS cannabis business plan (we have a free cannabis business plan template- contact us to request a copy). 
Step 4 – Create an account at the DOH's application portal and look at all of the document requirements. Begin collecting those documents, and ask an MS cannabis license expert if anything is unclear. 
Step 5 – Read the Mississippi Cannabis Rules, if you haven't already, for your license type, to become familiar with the entitlements and limitations of the law.  
Mississippi Cannabis Transportation License
(link to Rules here)
Mississippi
Cannabis Processing License
(link to Rules here)
Mississippi
Dispensary License
(link to Rules here)
Mississippi
Cultivation License
(link to Rules here)
Step 6 – Begin uploading all of your documentation. 
The DOH responds to submitted MS medical marijuana business applications within 30 days, and they will let you know if you need to improve upon anything you've submitted, or if your application has been approved. Fortunately, this is a quick timeline, so a deficiency notice doesn't necessarily represent a major setback.
Are Mississippi Marijuana Licenses Expensive?
MS dispensary licenses are expensive ($40k), but the other license types are much cheaper, depending on if you are a microbusiness or if it's for one of the full-sized businesses. Prices range from $1,500 to $20,000.
Mississippi Cultivation License – MS Cannabis Cultivation
It's important to note that the cost of a cannabis cultivation license in Mississippi is only one tiny component of the cost of going into the cannabis business in MS. The MS cultivation license, in particular, is a license type that is VERY expensive to start up if you are in for the long haul. Expect to spend $300/sqft for the buildout, then you still need money to cover your operating costs for about 8 months before you hit your stride on harvests and sales.
Mississippi Cultivation License Requirements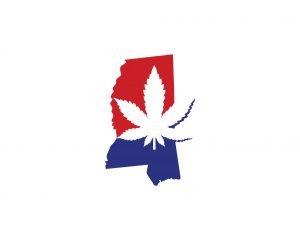 Here at CS Consulting, we are primarily cultivation experts. We want to warn you that going into cultivation is really hard for newbies. It can take years to develop a feel for how to balance out lighting, nutrients, climate, airflow, plant spacing, and pest control–the common pitfalls that all newbie cannabis growers will encounter. We strongly suggest you find an expert who can be on site almost every day at first to make sure things go smoothly. It's not easy Getting an cannabis cultivation license is just the beginning!
Creating a Successful Medical Cannabis Business Plan in Mississippi
Establishing a successful medical cannabis business in Mississippi starts with creating a solid business plan. As an entrepreneur in this emerging market, you'll need to cover all aspects of your business, from state regulations under the cannabis act section to your sales and marketing strategies. The Mississippi Development Authority and Mississippi Business Finance are among the institutions that can assist with guidance on matters related to starting a business in the state. To forge ahead, countless considerations must be adhered to, such as health, state, and new developments.
First, you'll need to familiarize yourself with the many rules and regulations of the medical cannabis section in Mississippi. Learn how the cannabis act section and all subsequent legislation apply to your proposed medical cannabis facility. Take note of the rules specifying the types of products you can sell, as some may exclude medical cannabis products from specific categories. Partner with experts and researchers in health and state-related cannabis matters, using their insights to ensure your business meets all requirements.
Create a business plan that will become the blueprint for every aspect of your medical cannabis business. This plan should address the following key components:
Executive summary highlighting your business vision, mission, and goals.
Company description outlining your business structure, facility medical cannabis services, and the specialties you plan to offer.
Market analysis covering the medical cannabis industry trends and your target patient demographic.
Organization and management structure, preferably using state and health expert advice, detailing your team members' roles and responsibilities.
Product line and services, including a full list of proposed medical cannabis products and procedures for manufacturing, storing, and shipping them to maintain quality standards. Collaboration with researchers is vital in this step.
Marketing and sales strategies to promote your facility medical cannabis products to your target audience and carve out your share of the market.
Funding and financial projections to cover your startup costs, as well as projected income and expenses, in partnership with the Mississippi Business Finance experts.
As you create your medical cannabis business plan, follow a proven plan sample cannabis business document to optimize your success, though leave room for any inevitable changes. Engage with professional medical marijuana attorneys, state health agencies, and experienced peers in the medical cannabis sector to ensure that you cover every aspect of your operation without leaving any gaps. As new developments in the industry arise, be ready to adapt your business plan accordingly.
Finally, submit your completed business plan and all relevant documents to the appropriate authorities, such as the Mississippi Development Authority, for review and licensing approval. Expect to face strict scrutiny during this phase, as state regulators will carefully assess your facility medical cannabis practices, your management team members' qualifications, and your adherence to health regulations to ensure the safety and efficacy of your products.
Creating a successful medical cannabis business plan in Mississippi may be challenging, but with proper research, professional guidance, and a responsive attitude toward state and health officials, you can build a thriving enterprise that benefits your patients and the community.
Mississippi Cannabis Application Process: Consulting Services for Medical Cannabis Businesses
As more states across the US continue to legalize medical and recreational cannabis use, businesses are popping up all over to capitalize on this growth. In Mississippi, obtaining a cannabis license is no easy task, and there's a lot that goes into the application process. This is where consulting services for medical cannabis businesses become crucial to help navigate the complex legal landscape and ensure your businesses get their applications approved in a timely manner.
Consulting services offer a wealth of experience and expertise in the field of cannabis operations and applications. By partnering with these experts, Mississippi-based cannabis businesses can have the necessary tools to submit a successful application to the state. They can assist in various aspects of the process, including management of applications, compliance with state laws and regulations, and tracking licensure progress.
These services also help businesses remain in the public eye, as they work diligently to keep their operations transparent and promote a positive image within the community. This ensures that your business's story is heard by those who matter, including your potential customer base, local lawmakers, and the general public.
The first step in working with a consulting service is to develop a solid plan for starting your medical cannabis business in Mississippi. This includes any required cultivation, production, distribution, or dispensary operations. The consultants will also help guide you through the intricacies of local and state laws regarding medical cannabis use, helping you to avoid potential pitfalls in the process.
Once your plans have been developed, the consulting service will help you create the applications needed to obtain your licenses, including the ever-important Mississippi cannabis operating plan. This crucial document must outline your proposed operations and provide clear evidence that your business will operate within the state's parameters and regulations.
In order to ensure that your applications are up to snuff, the consulting service will evaluate your plans against Mississippi laws and help identify any areas of noncompliance. They'll also perform detailed research on Mississippi's unique requirements and use their experience to give you the best possible chance at licensure. This research might include tracking current licensure stories and speaking to approved businesses, providing you with valuable first-hand insights.
When it comes to the actual submission of your applications, these consulting services will work alongside you to ensure everything is delivered promptly and accurately to the appropriate agencies. They can assist in managing the portal through which applications are submitted, as well as handle any necessary follow-up activities to keep the process moving smoothly.
Once your licenses have been approved, the consulting service doesn't simply walk away – they frequently remain part of the process by continuing to offer guidance and management support. They will help keep your businesses in compliance with state regulations, including tracking required actions and staying informed about any updates or changes in the law.
For businesses looking to enter the medical cannabis space in Mississippi, having a consulting service that is knowledgeable and experienced in the application process can make all the difference between success and failure. With their assistance, you'll be well-prepared to navigate the constantly changing landscape of cannabis law and ensure that your businesses operate safely and effectively within the state.
Additional Information and Resources for Cannabis Business Consulting in Mississippi
If you're looking into the Mississippi medical marijuana industry, you're likely aware that obtaining a cannabis license and writing a successful application and business plan is crucial to your business's success. However, navigating the Mississippi State Department's regulations and the license application process can be challenging for new medical marijuana businesses. That's where cannabis business consulting in Mississippi can help. In this guide, we'll provide additional information and resources for cannabis licensing and further support for your Mississippi medical cannabis business.
When applying for a Mississippi cannabis license, it's essential to have a well-researched and detailed business plan and excellent operating procedures. This plan should include information on your proposed cannabis facility, a comprehensive analysis of the Mississippi medical marijuana market, and a clear outline of how your business will contribute to the overall success of Mississippi's medical cannabis program. This is where engaging professional consulting for your Mississippi cannabis business can be invaluable. Expert consultants can help you develop a comprehensive plan that takes into account the unique challenges of the Mississippi market, as well as the specific needs and concerns of patients in the state.
A crucial aspect of operating a cannabis business in Mississippi is staying up-to-date on the state's evolving regulations and requirements. Laws and regulations governing medical marijuana businesses and patients can change frequently, so it's vital to stay informed and adapt your business operations accordingly. Cannabis business consultants can help ensure your Mississippi medical cannabis business remains compliant with any new regulations, protecting your valuable cannabis license investment in the long run.
To summarize, seeking professional cannabis business consulting services in Mississippi can be a valuable investment for those looking to enter the state's medical marijuana industry. From developing a detailed and robust business plan, navigating the license application process, maintaining compliance with evolving state regulations and launching your dispensary, these consultants can provide the support and resources your medical cannabis business needs to succeed. So, if you're considering entering the Mississippi medical marijuana market, don't wait – reach out to a reputable consulting firm today and get started on the path to success.
Please contact us for document previews and any questions you might have.