For the NJ Cannabis Dispensary Conditional Conversion Licensing Phase, we provide the following templates:
Every document we call a "plan" is written in narrative text, paragraph form.
You will also need the following NJ Cannabis Dispensary Standard Operating Procedures:
Every document we call a "procedure" or "SOP" is written in step-by-step instructional format.
The documents above contain policy citations, links to the regulatory text, and collectively comprises 129 pages of text, 11pt single-spaced. This set of plans and procedures is offered at a package discount price of $5797. You can also buy these documents individually. Click on each one above to see the prices. The package deal represents a 25% discount over buying each document separately.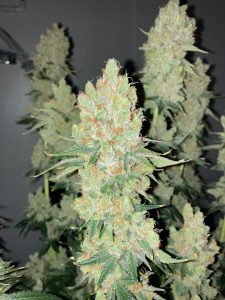 Please email us or call 1-877-757-7437 to schedule an appointment to our New Jersey Dispensary Cannabis License Documents. We live in Hawaii, which is 6 hours earlier than NJ, so let us know in your voicemail how late we can return your call.
New Jersey Cannabis Retail Permit 2021
Need Help Getting Started with Your New Jersey Cannabis Retail License? 
These NJ Cannabis Dispensary Operating Plans and Procedures will save you hundreds of hours preparing your dispensary permit materials!
It's exciting to see the adult-use cannabis industry finally coming to fruition in NJ! All adults should have the right to consume cannabis, so it's great that New Jersey is willing to be a leader, beating New York to the launch of a recreational cannabis market.
Applying for a Cannabis Retail License in New Jersey in 2021?
As of the date of writing this webpage, we are awaiting the schedule for accepting applications from the New Jersey Cannabis Regulatory Commission. We have heard that it will happen "in a few weeks", so some time in September 2021.
How Many New Jersey Cannabis Dispensary Permits Will Be Granted in 2021?
On the state level, NJ cannabis dispensary licenses will be not be limited or competitive, but local jurisdictions can have limits, such as Trenton (limit of 10). We don't have any information yet on how the local jurisdictions will choose among large numbers of applicants.
Over time, the application requirements for larger-sized cannabis businesses will likely loosen up, but for now, you've got about 500 hours of time to put into gathering and organizing your NJ cannabis retail permit application materials. With the New Jersey retail application templates we sell here, we believe we've reduced your workload by at least 300 hours. We know that because that's literally how long it took us to write all of these plans!
The NJ cannabis dispensary operating plan and SOP templates we offer are written from the standpoint of a hypothetical NJ dispensary license applicant. It's as if you are getting to see a competitor's completed application and can use it to easily create your own custom cannabis retail application.
What else should NJ cannabis dispensary applicants know as they begin the licensing process?
If you are applying for a New Jersey cannabis retail license and must compete with other applicants, there are 4 main components of a winning application to keep in mind: 1) evidence of solid financial backing, 2) evidence of sufficient commercial cannabis retail experience, 3) permission from the local jurisdiction to use the facility for a cannabis business, and 4) a complete and well organized application for a dispensary permit.
Hi, I'm Jennifer Martin. I've been working on cannabis industry documents and application materials since 2016, and I've been designing and operating cannabis facilities for over 20 years. At heart, I'm a commercial producer, and I wish it were easy to legally set up shop anywhere and just produce and sell cannabis for a living. Unfortunately though, many states are concerned about appearing too liberal about legalizing psychoactive substances, so they are generally making it difficult, if not impossible, to get a cannabis license. This is finally changing in New Jersey!