New Jersey Manufacturing Application 2021 – Operating Plan Template
Need Help Getting Started with Your New Jersey Cannabis Manufacturing Application? 
This NJ Marijuana Manufacturing Operating Plan template will save you hundreds of hours preparing your application materials!

It's exciting to see the adult-use cannabis industry finally coming to fruition in NJ! All adults should have the right to consume cannabis, so it's great that New Jersey is willing to be a leader, beating New York to the creation of a recreational market.
The licensing process and requirements for the state have not yet been fully determined, but if we refer to what NJ has done in the past with its medical cannabis licensing program, licensing requirements will be on par with what we've seen in states with intensive requirements. The microlicense category is the only license category not expected to have heavy documentation requirements.
This Manufacturing Operating Plan includes several sub-plans: Plan for the Manufacture and Creation of Cannabis Products Using Appropriate Extraction Methods, Quality Control and Assurance Plan, Recall Plan, Packaging and Labeling Plan, Inventory Control Plan, Cannabis Testing Plan, Water Management Practices, Odor Mitigation, Record Keeping Plan, List of Product Formulations or Products Proposed to be Manufactured, Intended Use and Sourcing of All Non-cannabis Ingredients Used in the Manufacture and Creation of Cannabis Products, Waste Disposal Plan, Security Plan, Cybersecurity Plan, Emergency Management Plan, Diversion Prevention Plan, and Environmental Impact.
Applying for a Cannabis Manufacturing License in New Jersey in 2021?
As of the date of writing this webpage, we are awaiting final regulations and the schedule for accepting applications from the New Jersey Cannabis Regulatory Commission. Their deadline to publish this information is August 21st, 2021, so it's coming soon!
How Many Cannabis Manufacturing Permits Will Be Granted in New Jersey?
We don't yet know if there will be a limit on manufacturing licenses, but it appears as if there won't be. There is still, however, a requirement that all non-microlicense applicants must submit a Manufacturing Operating Plan that's fairly in-depth about how operations will be handled.
If you are applying for a Microlicense, click here for more information (link will not be active until regulations are published in August 2021).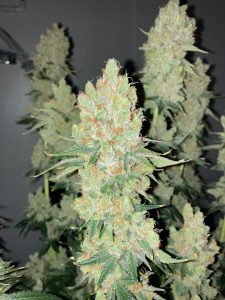 Over time, the rules will loosen up for larger cultivation businesses, but for now, you've got about 500 hours of time to put into gathering and organizing your cannabis cultivation application materials. With the cannabis application license templates we sell here, we believe we've reduced your workload by at least 300 hours. We know that because that's literally how long it took us to write all these plans!
The operating plan templates we offer are written from the standpoint of a hypothetical cannabis license applicant. It's as if you are getting to see a competitor's completed application and can use it to easily create your own custom cultivation application.
Contact us today for a pre-purchase tour of the documents! View before you buy and get a fee Q&A session at the same time.
What else should NJ cannabis manufacturers know as they begin the manufacturing licensing process?
If you are applying for regular (non-micro) manufacturing license, there are 4 main components of a winning application: 1) evidence of solid financial backing, 2) evidence of sufficient commercial cannabis manufacturing experience, 3) proof of ownership (or owner's permission to use) an adequate and properly located cannabis manufacturing facility, and 4) a complete and well organized application.
Hi, I'm Jennifer Martin. I've been working on cannabis industry documents and application materials since 2016, and I've been designing and operating cannabis cultivation facilities for over 20 years. At heart, I'm a commercial grower, and I wish it were easy to legally set up shop anywhere and just grow cannabis plants and sell cannabis for a living. Unfortunately though, many states are concerned about seeming too liberal about legalizing psychoactive substances, so they are generally making it difficult, if not impossible, to get a cannabis license. This is finally changing in New Jersey!