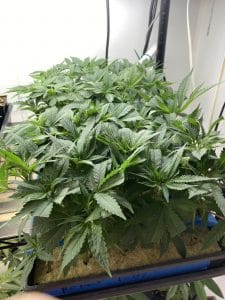 Cannabis cultivation is about to get off the ground in New York state, and there's a lot to know about how to be a part of it. We are expecting regulations to be published some time in February or March 2022, and we'll update this page when that happens.
Home growing is allowed in New York, which is great. Only 12 plants can be grown per household, with 6 plants per adult over 21. Three of the 6 need to be non-flowering and 3 can be flowering, so this means you'll keep 3 in a vegetative growth stage until you harvest the other 3, then once they are harvested, put your 3 vegetative plants into flower, and acquire 3 new young plants to take their place. We don't know yet how much inspecting or enforcement will go along with this rule, but if you grow your plants on the big side (maybe up to 5ft tall at harvest time), you can still get quite a bit of cannabis out of your 6-plant limit. None of the cannabis you grow is allowed to be sold, by law, and you also cannot legally make any extracts out of it, such as hash oil.
If you have no experience with home growing, Youtube U is a great place to start. I recommend using a peat/perlite mix with lots of perlite for good drainage, and my nutrient formula, Jen's Craft Nutrients, for your fertilizer. You'll need a couple of grow lights, a pH/EC meter (I like the Bluelab Guardian), a dehumidifier (and get a backup too because they fail frequently), air conditioning, and a way to keep water from seeping into the floor and walls when accidents happen (they always do!).  The more complicated systems, like aeroponics, are not worth it for a few plants. Just keep it simple with hand watering and focus on maintaining temperatures and humidity, while keeping the root zone balanced in terms of pH and EC (total fertilizer). You'll get some decent smokable stuff if you avoid clones with bugs (a common pitfall) and keep your environmental conditions consistent. If you are worried about odors, put a carbon filter and outtake fan on the room, so that all of the air gets sucked through the filter to remove odors before it goes to the next room or the next apartment.
How Much is a Grower's License in New York?
For those of you who want to get a New York Recreational License, here is some helpful information. First, it's not easy! If you are looking for the simplest type of NY cannabis license to operate, start with a New York Cannabis Distributor License or a New York Cannabis Processor License or a New York Dispensary License. Those are all a lot easier than commercial cultivation, which comes with lots of expenses and potential pitfalls.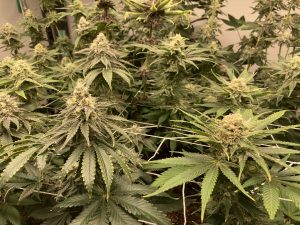 The cost of getting a NY Grower's License, for the license submission itself, will be anywhere from a few hundred dollars for social equity or microbusiness applicants, to several thousand dollars for larger annual licenses. The numbers, to date, have not been formally publishes, but that is what we are expecting based on what we've seen in other states.
If you are using a consultant, lawyer, or templates, like the ones we sell for the New York Cultivation License, those all add cost. We are the low-cost DIY option, where you finalize all of your documents, but use our templates to make it much easier. Consultants and lawyers who do all of their own custom document creation charge anywhere from $30,000 to $60,000 or more. For that money, they should gather, organize and complete all of your application documents, and they'd better be perfectly done. Be a skeptical and discerning judge of character if you are choosing services like those, because there are definitely some scammers and incompetent consultants out there. Our NY Cannabis Application Kits cost between $5000-$7000.
Beyond the New York cannabis application requirements, you have many other expenses ahead of you. The building is a big one, especially if you are buying it. You can't operate a commercial cannabis cultivation facility in a residence, so you'll have to lease or buy a suitable facility that is zoned properly and is approved by your city or county for cannabis use. This is often one of the most challenging components of putting the whole project together. It can cost anywhere from $5,000 to $20,000 per month to lease a suitable facility, and you should have 6-12 month's worth of lease payments saved up to get started.
Then comes the buildout, which is (sorry to say) shockingly expensive, mainly due to the cost of environmental controls (air conditioning, dehumidification, air purification), back-up power, lighting, plant racks, irrigation controls and all of the construction costs. Expect to spend at least $300 per square foot, perhaps up to $400, before all of that is ready to go. So for a 5000 square foot facility, plan on a budget around $2 million to do it right. Any shortcuts, like going without back-up power, are REALLY risky to continuous successful operations. Mold, bugs and plant diseases, for example, are known to afflict up to 90% of all commercial growers around the country, and those growers are struggling every day to stay afloat financially due to the shortcuts they took to get started. Try not to be one of them by building out your facility properly and starting with clean genetic stock.
Your New York cannabis license should get granted within 2-3 months of submitting all of the right paperwork, so get started on your build-out as soon as you know your facility is secured and approved for cannabis cultivation. That way, you can hit the ground running when your NY cannabis license application gets approved.
Most of the links you see above go to the product page for the NY cannabis licensing template set. Check it out and contact us to preview our documents.
Good luck with your project and stay in touch!
Jennifer