How to Open a Dispensary in New York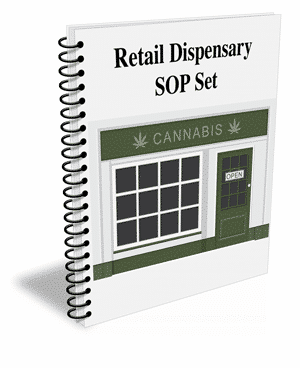 Are you interested in getting involved with exciting new cannabis industry opportunities in New York state? The Office of Cannabis Management (OCM) is New York's cannabis regulatory agency, and they are about to publish the regulations that will explain what's involved in applying for a New York dispensary license.
If it's anything like other states, you will have a lot of paperwork to gather that proves that you have permission to use a certain location, have sufficient funding, have no serious criminal convictions and have sufficient understanding of how to operate.
What if I have no experience operating cannabis dispensaries?
As long as the New York cannabis licensing process isn't competitive, a lack of experience shouldn't hold you back assuming your paperwork looks good. The Cannabis Control Board, which is the agency that operates within the OCM, will likely ask for certain types of operating procedures. These are documents that show how you will ensure adequate security to your cannabis facility, proper control of cannabis waste, good inventory control and record keeping, and possibly a few other procedures. We will know a lot more when they publish regulations towards the end of February 2022.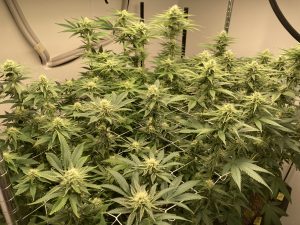 Fortunately, a dispensary is a lot less complicated to operate than a production business. Dispensaries only buy packaged products at wholesale price, then resell them at retail price. It's pretty much the same as running any retail business, except you have much bigger security concerns since it's a value product that thieves are interested in (including employees), and you'll be doing a lot of your business in cash. Additionally, there's a lot more regulatory compliance involved than with most other retail businesses, but you'll learn that pretty quick and will just need a compliance expert on your team to handle it all.
The main challenges you face in opening a dispensary are in securing a properly zoned property, getting local approval from the city or county, and raising enough money to get started. Then, its all about security and inventory control once you are operational.
How Much does a New York Dispensary License Cost?
There are many costs involved with getting started in the cannabis industry in New York. The actual cost of submitting an application will vary from a few hundred dollars to a few thousand dollars, depending on your sub-license type. If, for example, you fall into the social equity or New York cannabis microbusiness license categories, your application submission process will be cheaper (and hopefully simpler).
Beyond the cost of the actual license submission, if you buy New York cannabis application templates from a company like ours, add a few thousand dollars to your budget for that. Or if you hire an attorney or consulting company to create the entire application document set for you from scratch, that often costs between $30,000-$60,000. It seems like a lot, but when you see how much paperwork is involved and think about how high-stakes the situation could be, it starts to make sense. A custom application packet can take 200+ man hours to put together and has lots of expertise behind it.
We offer the low-cost DIY New York recreational license document option with our template sets. Click any one of the license links on this page to check them out.
As for the cost of the location, it's obviously a lot different if you buy the property versus leasing it. Leasing is a lot cheaper, and may be possible for as little as $2500 per month, or as high as $10,000 per month, depending on the city and exact spot you pick. Plan on having 6 month's worth of rent set aside, plus deposit, to cover that cost.
Then there's the cost of getting the building ready for business. This typically costs about $200,o00, but can be done on the cheap for half that much for a small location. It involves making the place attractive to customers, getting the security system up and running, the point of sale software, display cases, safes, locks, climate controls, storage, furniture and office equipment. Email us for a free sample budget for a New York cannabis dispensary license.
Are you seeking a New York Cultivation License, Processor License or Distributor License?