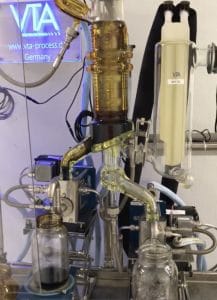 New York State is about to publish regulations on cannabis licensing and operations, at which point we will know how much a cannabis license will cost and the process by which to get one.
NY cannabis grow licenses and NY dispensary licenses are the most commonly sought after license types. If you want to read more about the cost of opening a dispensary in New York, click the link in this sentence. Opening a dispensary in NY is simple compared to producing or processing cannabis, but operating a New York Cannabis Distribution License is even better, because you don't have to deal with dozens or hundreds of retail transactions; you only have to safely move cannabis between producers and retailers, or you might also buy bulk product from producers, relabel it, and sell it to retailers. The only special skills you'll need are to deal with high compliance requirements and to ensure safe and consistent conditions for the cannabis that is in your possession. This license type is good for anyone who has any distribution experience in other industries.
How Do I Open a New York Cannabis Processing Business?
Cannabis processing is the same as extraction and manufacturing license types in other states. Processing means, at the minimum, that you'll be buying bulk cannabis from a New York Cultivation License holder and doing something to it, before it gets packaged and sold at wholesale to a New York Cannabis Retail License holder. You might be turning it into pre-rolls, extracting the oil out of it for vapes or dabbing, or extracting the oil to make capsules, edibles, beverages, topical infusions, or even more esoteric derivative products.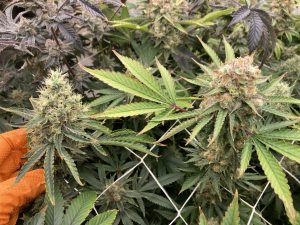 The cost and complexity involved with a New York Cannabis Processor License depends on how complex your product line will be and how much volume you intend to process. Some companies have a big product line with lots of marketing, and they both extract and infuse the oil into lots of different forms, but you can make it affordable and simple at first. For example, you could just make pre-rolls and do butter extraction that gets baked into cookies and brownies. That's pretty affordable and can be done in a 1000 sq.ft. warehouse space or commercial kitchen.
How Much Does it Cost to Open a Cannabis Business in New York?
The license cost itself for submitting a New York cannabis application will range from a few hundred dollars for social equity and microbusiness applicants, to a few thousand for larger licenses. We'll know more when regulations are published in late February or March 2022.
As the low cost option, we sell DIY NY cannabis application template sets which cost a few thousand dollars. The next, much more expensive option is to have a cannabis consulting company or law firm create a whole set of custom documents for you, which can run $30-60k or more.
As for setting up and running your business, the cost ranges from around $100,000 for the smallest simplest businesses (like just making pre-rolls and edibles) to several million dollars for large cultivation facilities. Cultivation is definitely NOT the license type to seek for those with smaller budgets. Even the smallest grow facilities will have a hard time setting up properly for under $1,000,000.
Are you seeking a New York Grower's License?
Are you seeking a New York Dispensary License?