A NY cultivation license, once approved, permits you to produce and sell wholesale cannabis to other licensed entities in the state. This is a very exciting development for New Yorkers.
With a focus on document requirements, such as standard operating procedures and plans, we will soon offer these services for those seeking NY Cannabis Cultivation Licenses, for both larger entities and for microbusiness license applicants.
When it's time to submit your NY marijuana application, we will offer any plans and procedures that are required. These will include items such as:
An Energy & Environmental Plan
Security & Safety Plans and Procedures
Diversity Plans
Adverse Events & Recall Procedures
Quality Assurance and Quality Control SOPs
Packaging and Labeling SOPs
Inventory Control SOPs
Record Keeping SOPs
Waste Disposal SOPs
Standard Operating Procedures for Each License Type
Accounting and Tax Compliance SOPs
Testing SOPs
Transportation SOPs
Delivery SOPs
Every document we call a "plan" is written in narrative text, paragraph form. Every document we call a "procedure" or "SOP" is written in step-by-step instructional format.
Our New York cannabis application documents will contain policy citations and links to the relevant regulatory text. 
New York Cannabis Cultivation License
Want to Make Your New York Cannabis Licensing Process MUCH Easier? 
Our cannabis licensing templates will save you dozens of hours preparing your NY cannabis application! You'll understand what we mean when you preview them. Our years of experience providing services for marijuana licensing and compliance documents ensure that the plans and procedures you submit will be what the CCB is looking for.
It's exciting to see the recreational cannabis industry in New York finally come into being! All adults should have the right to safely consume recreational marijuana, so it's great that New York is willing to be on the forefront of the industry, beating most other US states to the launch of an adult-use cannabis market. Now, let's get started obtaining your New York recreational license!
Applications for New York cultivation licenses and processing licenses will be accepted by the OCM starting in the spring or early summer of 2023.
How to Apply for a Cannabis License in New York
One of your highest priorities should be to find a properly zoned location where you have permission from the building owner, if you are leasing, to operate as a cannabis producer., and you'll need at least a few hundred thousand dollars for buildout and licensing/compliance requirements.
Is Opening a Grow Operation Profitable?
Making money in the NY cannabis industry will be easier for early entrants, simply because competition gets stiff when the market is flooded with participants. When the number of growers gets above a certain threshold, it becomes difficult to find buyers for your product.
Understanding Licenses in the New York Cannabis Industry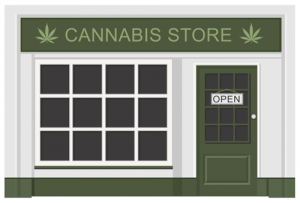 Are you interested in getting involved with exciting new cannabis industry opportunities in New York state? The Office of Cannabis Management (OCM) is New York's marijuana regulatory agency, and they have published rules and regulations that explain what's involved in applying for a New York cultivator license.
There's a lot of paperwork to gather that describes your business entity, contracts, and eligibility, and proves that you have permission to use your location, have sufficient funding, and have no serious criminal convictions.
What if I have No Experience Growing Cannabis?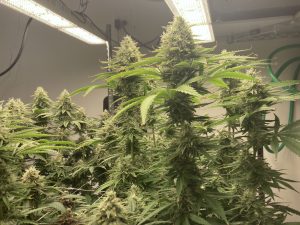 Tip: If you don't already know a lot about cultivating commercial cannabis and would be happy with having any kind of cannabis license, you'd probably be best off with a processing, distribution license or dispensary license. Processing, distribution and dispensary license types are cheaper types to operate, don't require as much experience; not as much can go wrong.
For more information on a New York Dispensary License, check out our other website for the licensing support services we offer.
The templates we offer are written from the standpoint of a hypothetical cannabis business applicant. It's as if you are getting to see a competitor's completed application and can use it as a model create your own high-level custom cannabis application.
Are you interested in other (non-NY) cannabis operating plans?<click
How Much Will a New York Cannabis License Cost?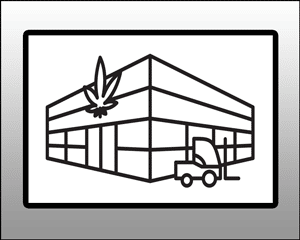 Total cost for a cannabis application in New York has many components. The first is the amount that the state will charge to apply for the license, which will range from $750 to $5 million depending on the license type and size.
If you are intersted in information on the NY microbusiness license cost, follow that hyperlink to our other website. Spoiler alert, it's $4500, but it's still worth going to our microbusiness page for much more detail.
There are many other costs that need to be taken into account for planning purposes when it comes to obtaining a NY cannabis license:
If you want to 100% ensure that your license won't be kicked back over technical errors, an attorney will charge a few thousand dollars to review your documents before you submit.
If you are purchasing a property, your down payment could easily exceed $100k. If you are leasing a property, you'll need a security deposit, plus enough rent money to cover you until you can harvest and sell plants. That's going to run anywhere from about $30k to $150k, depending on the size of the property.
You will need several hundred thousand dollars to cover all of your build-out and early operational expenses. This varies greatly depending on the size of the building. For growers, figure $400 per square foot for a vertical LED setup, which covers equipment, materials, construction and mechanical installation costs. It's a lot of money, but it's good to know about it early on, so you won't run out of money half way through the process.
Contact us today to learn more!
What Else Should I know About Starting My New York Cannabis Application?
The Cannabis Control Board, which is the agency that operates within the OCM, will likely ask for certain types of plans and operating procedures, both at the time of applying, and as you become operational over the next 12 months. These are documents that show how you will ensure adequate security to your cannabis facility, protect the environment, proper control of cannabis waste, good inventory control and record keeping, and maybe more. When you supply these things to the regulatory agency for your permit, it will show them that you are administratively prepared for obtaining a cultivation license. This process will be somewhat similar to the CAURD application process, but it is open to everyone rather than non-profit organizations and social equity applicants.
Licenses may initially be approved in a conditional status, which makes it easier for growers to get started while they are learning more about how to get all of the required documents together. With the current holders of conditional grower and processor licensees, licensees were given 30 days to submit a security plan and up to a year to submit various other documents. Our services include providing all of these various plans and procedures.
There are 4 main components of a successful cannabis application: 1) Solid financial backing 2) Sufficient experience 3) Proof of ownership (or owner's permission to use) of an adequate facility/location and 4) a complete and well organized set of application documents.
Hi, I'm Jennifer Martin. I've been working on cannabis industry documents and application materials since 2016, and I've been designing and operating cannabis cultivation facilities for over 20 years. At heart, I'm a commercial grower, and I wish it were easy to legally set up shop anywhere and just grow cannabis plants for a living. Unfortunately though, many states are concerned about seeming too liberal about legalizing psychoactive substances, so they are making it difficult, if not impossible, to get a cannabis license. This is finally changing in New York!
New York Cultivation License
A NY growers license will be the most difficult cannabis license type to operate, and the most expensive to set up. The pitfalls are plentiful for growers because of bugs, diseases, mold and the challenges involved with growing perfectly healthy cannabis plants.
How to Plan for a New York Grow License
Have a healthy budget. Plan on spending upwards of $400 per square foot on build-out. This is because of climate controls, grow lights, and everything that has to go into creating clean-room conditions. Without a proper build-out, you will get mold, which means crop loss.
Have some cultivation experience. If you have grown cannabis before, you know about all of the problems that can happen. You need the kind of experience that teaches you how to read the plants, in the same way that a cook smells, hears and tastes what's going on with a recipe while it's being cooked. It takes most growers at least 5 years to learn these skills.
Know about diseases and bug infestations. New cultivation operations often fall into the trap of acquiring clones for a quick start, but then finding out that the clones have mites or hop latent viroid, or other pests. Physical inspection and quarantine is not enough, but it's a start. A clone from the batch should be sent to a plant pathologist for clearance before they are brought to the facility. Or if you have a very well separated quarantine room, keep them in that room for no less than 1 month for visual inspection. Mites and other problems can take that long to become visible.
We look forward to offering you excellent support as this process gets under way.
Contact us for a free Business Plan to get started with your paperwork.